This article is general information only and is not intended as investment advice. Property investment always involves risk, so seek professional financial advice before making any investment decisions. WARNING: This article contains links to external party websites. Rapid has no control or authority of any kind over the content of these websites and disclaims any responsibility for anything stated or claimed therein.
What's so hot about property?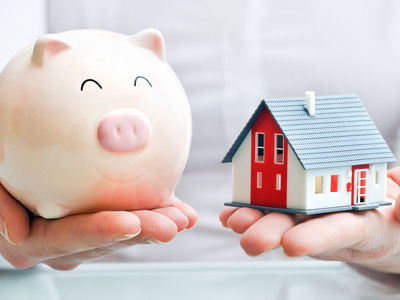 Whether it's on the telly or around the weekend barbie, Australians love to talk about property – what's hot, what's not and who-bought-what. Why do we love talking about property so much? Who knows, but there's no denying that real estate makes an appealing investment.
Finding an Expert for Every Step of the Way
The real estate ocean is vast and can be difficult to navigate for those who are inexperienced in purchasing property. So where do beginner property investors start?
The good news is that there are experts who can help you at all stages of purchasing investment property. These stages include:
Finding a suitable investment property for you
Choosing the right loan
Sealing the deal
Getting proper property inspections
Handling the sale and transfer.
The key to property investment is to start at a level that is appropriate for your personal and financial circumstances. This means conducting research and getting professional advice at every step of the way, especially for inexperienced investors. By doing this, you may be able to reduce the risk of your new investment and increase your chances of getting a good return.
Working with the right experts can minimise some of the risks of property buying.
Step 1: Finding a suitable property investment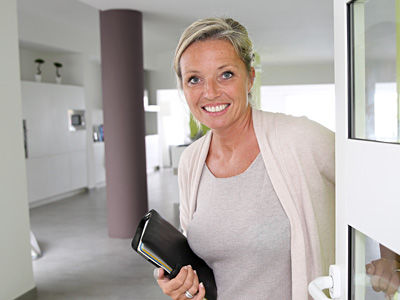 Recommended Expert: Real Estate Advisor
The first step to investing in property is finding the right property for your circumstances and investment requirements. Sure, it would be nice if we could get a foot-in-the-door in the hottest inner-city suburbs, but for most first-time investors this is not possible. So, how do you know which are the better suburbs in which to start investing?
This is where a real estate advisor can help. A good real estate advisor will have their finger on the property pulse in your city. Not only do they know some of the better suburbs to invest, they also know which pockets within each suburb are most likely to experience capital growth. Their knowledge includes information about current and planned infrastructure, which can have a positive or negative impact on future property prices.
Wise Real Estate is one such expert in the Melbourne property market. The REIV qualified property experts at Wise will help you search out the right property for you, according to your investment criteria. They can also identify the true market value of certain property and determine whether or not it's a good deal – or one to avoid. A wise service, indeed!
Step 2: Choosing the right loan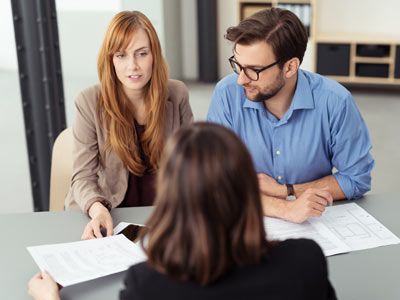 Recommended expert: Finance Broker
The next step is to secure a great home loan. Finding the right home loan, however, can seem just as confusing as finding the right property. This process can be daunting – especially when it's your money on the line! This step is all about making sure that your home loan is appropriate for your needs.
Introducing: finance brokers. A respectable and highly-recommended finance broker can take your financial circumstances – including your income, past credit history and financial stability – and recommend a great finance option. If your situation is less than ideal, such as a bad credit history, a good finance broker should be able to look at your situation and be an advocate for your application by emphasising the positive aspects of your situation.
Rapid Finance is a leader in discovering finance options for property investors, particularly those who have had trouble finding finance in the past. The team at Rapid will assess your financial situation and match you with the right lender. Over the years, they have helped many property buyers achieve their dream of starting their journey in property investment. Maybe they can help you too?
Finance brokers can make sure that your home loan is appropriate for your needs.
Step 3: Sealing the deal!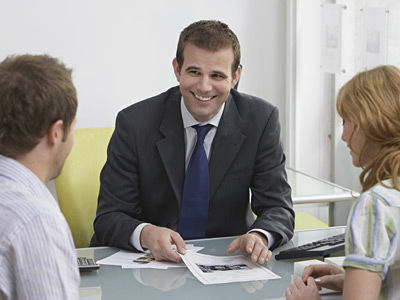 Recommended expert: Property Buyers' Agent
So, you have found your ideal investment property and have access to a home loan. It's now time to seal the deal and secure that house! However, in today's hot property market, this may be easier said than done. With so many other potential investors out there, how can you make sure that you have the best chances of landing that property?
Buyers' agents are specialists in this part of the process. Buyers' agents are licensed real estate agents who specialise in acting on behalf of the buyer and can help you, the investor, negotiate the sale of the property and close the deal. A good buyers' agent should not only be an expert in your chosen property market, they should be veterans in assisting the process of negotiation. They can really help new and experienced buyers to get their desired investment property.
One of Australia's more experienced buyers' agencies is propertybuyer, an independent buyer's agency with an excellent track record of securing investment properties for their clients. From help finding a property to bidding at the auction, the experts at propertybuyer can offer a tailor made service to suit your investment needs.
Step 4: House Inspections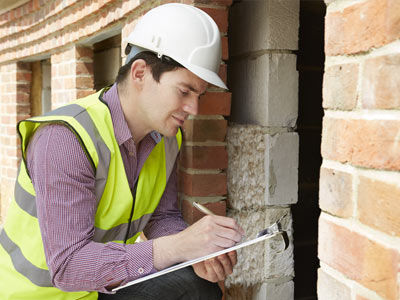 Recommended expert: Qualified Property Inspector
Is everything as it seems? How can you tell? Your eyes may not be able to see potential property problems, but a qualified inspector's can. If the sale of the property is conditional on a property inspection (a wise move, if possible), then getting an expert property and pest inspector will reduce the chances of the buyer getting nasty surprises, or unwanted housemates, when you finally get the keys.
A house inspector can check your potential investment for leaks, moisture, asbestos, termites, and structural problems. This is an important step to ensuring that your investment will not end up costing you more than you bargained for. A house inspection is particularly important for older homes, such as inner city terraces, cottages or townhouses.
If you live in Melbourne, then Victorian House Inspections are professionals who can help you make sure that your investment is everything it seems to be. Victorian House Inspections have been conducting building inspections since 1998, and will thoroughly test your building using advanced technology to ensure your investment property is pest-free and structurally sound.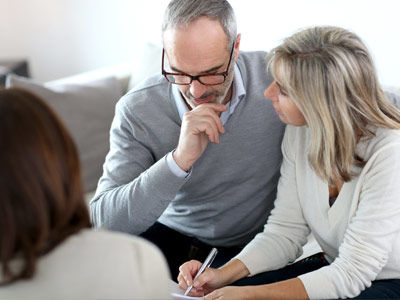 Step 5: Handling the Sale and Transfer
Recommended expert: Conveyancer
Finally, the business end of buying your investment property! This part is called the settlement and involves a legal process called conveyancing - the branch of law that deals with transfer and ownership of a property. The settlement is where all the legal documents get signed and the transfer of ownership is completed.
Conveyancers are licensed professionals who specialise in the preparation of property documentation and facilitate the settlement process. A conveyancer will work with you and your agent to help prepare and lodge documents, calculate rates and taxes, and settle the property. They liaise with the seller's representatives to make sure that both sides of the sale go smoothly, ensuring a timely transfer.
Conveyancers play an important role, so it's recommended that you seek out a qualified professional early in the process of purchasing your property. Rose Lawyers are legal professionals who have been helping Melbourne home buyers and investors with conveyancing matters for over 30 years. They can help you navigate the legal procedures in a friendly and easy to understand way – not an easy task when it comes to the law!
It's recommended that you seek out a qualified conveyancer early in the process of purchasing your property.
Take Care. Seek Expert Advice.
If you want to outsmart the property market, it will help to have a team of experts on your side. From locating the right property, securing finance, inspecting the building and ensuring the smooth sale and transfer, there are professionals who can guide you.
Working with the right experts can minimise some of the risks of property buying and maximise returns on your new investment. Research is also a key part of this process, so be sure to visit our Resource Centre for more information about buying property.
For more information about home loans call 1300 467 274 to speak to a finance specialist.