You may have heard it's possible to get a car loan without undergoing a credit check by lenders. If you've struggled to obtain finance in the past due to bad credit, this story was probably music to your ears. And you probably though that, there's no chance you'll get any new finance considering the problems you've had in the past, right?
Well, you may be surprised to hear that you're wrong on both counts.
Even if you've got a few skeletons hiding in your closet (or credit file), you may still be able to obtain a car loan with bad credit...
Looking for a competitive loan? Get a Free Finance Assessment.
Is there such a thing as a "no credit check" car loan?
In a word, no.
In countries like the USA, getting car finance without a credit check is possible. In fact, it's big business. Many lenders stateside offer finance on new and used cars without the need for a credit background check as consumer credit rules allow this in certain situations.
In Australia, it's a different story. As part of the National Consumer Credit Protection Act, any credit provider is required to delve into your details before they can offer finance on an asset like a car. So for us Australians, it's very unusual to get a car loan without going through a credit check.
For us Australians, it's very unusual to get a car loan without going through a credit check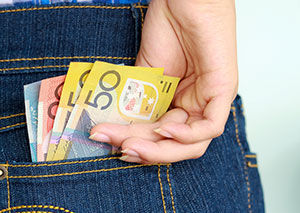 It makes sense when you think about it logically - would you lend some guy off the street $10k to buy a new car, even if he said he'd pay it back with interest? Of course not. By the same rights, lenders want to check your identity and credit history in order to protect the money they're lending.
So there's really no such thing as a no-credit-check car loan - unless it's a private funding situation. This is when a person or entity decides to loan you money - for example, a friend or family member lending you cash to buy a car.
Why don't you want a credit check?
Have you checked your credit file? And if so, is there something on there that's worrying you? Bear in mind that you may be worrying about something on your credit file that won't actually stop you getting a car loan.
It's worth talking to experts in bad credit finance as you may be concerned about something that's not really a problem, or that can be fixed up easily.
Call the experts in bad credit
And even if things do look bad on paper, not all lenders are the same. With over a decade of experience, Rapid Finance has built a reputation of matching our clients with the right lender. In most cases, we can help you find the most suitable car loan for you.
Call 1300 467 274 to discuss your situation today.