At Rapid Finance, one of the frequent questions we hear is: Can I get a car loan while on Centrelink benefits?
The simple answer? While not every lender offers loans to those on Centrelink, there are some that do. So if you receive specific Centrelink benefits and are seeking a car loan, it's certainly worth giving it a shot. Plus, there are ways to bolster the chances of your application getting the nod.
Step 1: Determine Your Centrelink Payment Type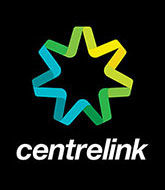 Knowing your exact Centrelink payment type is essential for car finance. It's often the first detail lenders inquire about.
Not every Centrelink benefit is treated the same. For instance, those on Family Tax Benefits might find more loan options than someone on Youth Allowance. It's crucial to get this detail right to avoid any hurdles later on.
Key Centrelink benefits include:
Family Tax Benefits
Aged or Disability Pension
Carer's Pension
Parenting Payments

Austudy and Rent Assistance
Find out your exact benefits by connecting with the Department of Human Services through the Australian Government website.
Step 2: Prepare Your Documents
Getting your necessary documents in order beforehand can expedite the loan application process. You'll typically need an ID (like a driver's licence), a Centrelink Income Statement, and any other income proof. The requirements might vary based on individual circumstances.
A Centrelink Income Statement is a document that shows your Centrelink payment information. If you're receiving Centrelink benefits, then you'll need one to apply for a car loan. You can access your statement online for free.
For full details, see our recent information centre article.
Step 3: Decide on a Car and Consider Alternatives
The car model you opt for can influence your loan application. Whether it's a new car loan or a used car loan, the vehicle becomes the loan's security. Hence, a newer model might be more attractive to lenders. However, if you're in a unique financial situation, having a backup choice can be wise.
If you're uncertain about suitable models, chat with a finance broker. They can guide you towards vehicles that lenders are more likely to finance.
Step 4: Engage a Finance Broker
For the best shot at loan approval, consider reaching out to a finance broker like Rapid Finance. Our expertise spans over two decades in finding the right loans for individuals, especially those who might face challenges with mainstream lenders due to their Centrelink benefits, part-time employment, or past credit issues.
A good broker will:
Survey loans from multiple lenders.
Represent you in negotiations with lenders.
Streamline applications to highlight your financial strengths.
Offer options from niche financiers.
Help rectify errors on your credit check report.
When you apply with Rapid Finance, our dedicated loan specialists guide you through the entire process, ensuring a loan solution tailored to your circumstances.
Step 5: Pick a Suitable Finance Option
Your finance broker might present multiple loan options. Your choice should align with your Centrelink benefits and overall financial situation. Look beyond just interest rates; consider upfront costs and any balloon payments too.
Need more insights on obtaining a car loan on Centrelink benefits? The Rapid Finance team is here to help. Chat with our experts today at 1300 467 274 or email rapid@gorapid.com.au.