Is it Time to Buy Your Own Home?
Buying your first home, arguably, is the biggest financial decision you will ever make. That makes it both an exciting and challenging experience. A mortgage is no minor commitment and will usually take decades to pay off, so it's important to do as much research as possible. To get the dream home you have always wanted, you need to plan carefully and properly so that you can manage your mortgage repayments.
If you are thinking about getting into the property market, it is important that you seek out expert advice. Rapid Finance can help you find a great home loan to suit your personal circumstances even if you require bad credit home loans. Talk to a finance expert from our friendly team today on 1300 467 274 to discuss your home loan options.
Buying Your First Home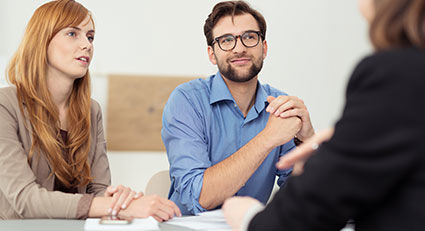 "Is it the right time to get into the property market?"
No matter what anyone says, that question can only be answered by you because only you know your situation. Whatever happens in the market, you need to be sure that your potential home is a good fit for you and your family. Buying a new home is nearly always a compromise, but it's not a good idea to rush into buying something that doesn't suit you.
That's why it's important that you do the necessary groundwork first, including getting a deposit together, finding the right house in the right suburb and thinking about your finance options.
Is it possible to get a mortgage with a low deposit? Yes, by using a broker, such as Rapid Finance, we can guide you through the low deposit home loan options available, which could work for you.
Saving for your first home
What is the right amount to save for a deposit on your home? Again, that depends on your situation and the finance you choose. But, generally with first home buyer loans, the bigger, the better! A larger deposit on a property up front could save you thousands of dollars over the life of the loan and make loan repayments easier.
If you are disciplined enough to save for a deposit, you should be able to use that discipline when it comes to mortgage repayments.
What is LVR? LVR, or loan-to-value ratio, is the loan amount as a proportion of the property's value. By knowing the lender's LVR, you can determine the required deposit amount. In a simple example, an 80% LVR means you will need a deposit of 20% to satisfy the lender's LVR criteria. Find out more about LVR.
What is Lender's Mortgage Insurance? Lender's Mortgage Insurance (LMI) is taken out by the lender when the LVR is higher than the lender's guideline, commonly 80%. This insurance protects the lender in the event that you, the loan holder, default on repayments. Note that LMI is for the benefit of the lender, not the borrower, but without it, you might not get the loan. If you aim to save for a 20% deposit, you can avoid paying LMI and reduce the overall cost of your loan.
Saving for your home is like a 'trial' for managing a mortgage. If you are disciplined enough to save for a deposit, you should be able to use that discipline when it comes to mortgage repayments.
House hunting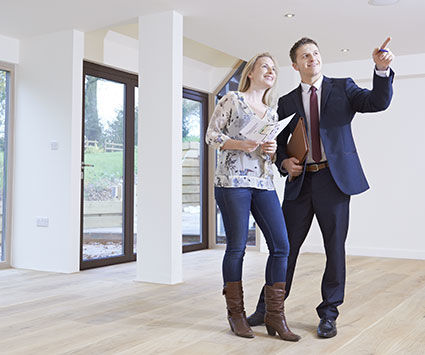 When it comes to buying your first home, you may discover that a few compromises have to be made. Rest assured, your dream house is still out there—if you can manage your expectations! The trick is to think about your current needs, your future needs and what you can afford today.
Living in the inner-city is convenient, but you will have to settle for a small house or apartment. Conversely, the outer suburbs may have plenty of space, but you may have to live with the long commute to work. Consider your lifestyle priorities for today and tomorrow, then figure out your price range and adjust accordingly.
House hunting is the fun bit, but stay realistic and keep a level head. Compare properties in your budget range, so you can safely manage your repayments. Don't feel pressured into purchasing a property that is not an ideal fit for your lifestyle or financial situation – you'll have to live with the mistake!
Getting Your Home Loan Financed

One of the most difficult – and unpleasant – parts of purchasing a new home is trying to wade through your finance options. If you're just starting, this is a task that can seem particularly challenging. A mortgage is a big financial commitment that can span decades, so it's essential that you find the most suitable deal available to you. 
In these situations, it's wise to seek help from the experts, such as Rapid Finance, who have over 20 years experience assisting first home buyers. If you have a financial advisor, discuss with them ways to reduce costs and maximise returns on your investment. When it comes to finding finance, a first home loan broker can assess your situation and recommend a finance option matched to your circumstances.
What to do when it's time to buy
When you find the right house that fits your budget, you're ready to dive into the property market!
But hold on – there just are a few more things to consider. Here, we go through some of the final steps before you take the final plunge into property.
Private sale or auction?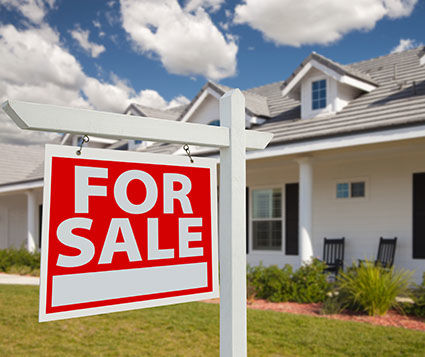 There are some notable differences between a private sale and a sale by auction. Remember, the key is not to feel rushed into making any big commitments.
Private Sale. In a private sale, buyers negotiate with the seller and agree on a final sale price. A benefit of a private sale is that the 'contract of sale' can be made subject to certain conditions. The conditions of sale may include your ability to obtain finance ('subject to finance') or upon the completion of a building inspection. Private sales also have a 'cooling off' period, where the buyer has an opportunity to consider the offer, with the option to not go ahead with the purchase.
Auction. Buying your property at auction is riskier than a private sale. You need to make sure you have done your research, including prices in the surrounding market. If you are the winning bidder, you cannot make the contract subject to conditions (unless the seller agrees to them) and there is no cooling off period. The lesson? Auction at your own risk!
Note that housing sales rules can vary by state and territory. Check the rules that apply where you are planning to buy with your conveyancer.
Building and pest inspections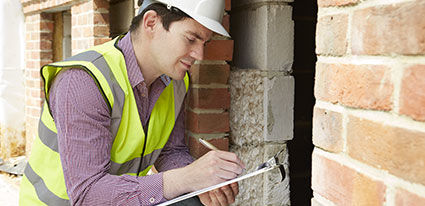 If you can, always try to get a formal inspection of the property. As mentioned above, in a private sale you can make the purchase agreement conditional on the completion of a pest and building inspection.
This step helps eliminate any nasty surprises when you move in – such as expensive structural problems or some unexpected housemates.
Breaking down the costs
In addition to the purchase price, there are other charges that vary by state and territory. Check with your conveyancer. These charges will add to the cost of buying your first home and may include:
Government charges such as levies, stamp duty and GST.
Conveyancing fees
Agent fees
Loan establishment fees
Inspection fees
Other costs of moving, such as removalist hire
These expenses, especially stamp duty, can significantly impact on the overall cost of purchasing a home. Be sure to do your research so that you understand the total cost of buying a property. This way, you won't get a nasty shock when expenses start piling up.

First Home Owner Grants (FHOG) and Concessions
As a first home buyer, in most states and territories you are eligible for a First Home Buyers Grant (FHOG). These are cash grants aimed at helping people enter the property market.
Each state and territory have different grants available with various conditions attached to them. For example, many state grants are only available for newly constructed or 'off the plan' developments (a development which has yet to be constructed). The following table summarises grants available to first home buyers according to each state:
First Home Owner Grants by state.
| State | New Homes | Established Homes | More Information |
| --- | --- | --- | --- |
| Victoria | $10,000 | $0 | The property must be valued at or below $750,000. Only available for new homes. |
| NSW | $10,000 | $0 | Available for new homes only, valued up to $600,000; or for a land and building package, the total value must not exceed $750,000. |
| Queensland | $15,000 | $0 | Available for new homes valued under $750,000. |
| ACT | $7,000 | $0 | Only available for new homes, 'off the plan' contracts, or substantially renovated properties. |
| Northern Territory | $10,000 | $0 | Available for new homes only. There is no cap on the value of the home. |
| Western Australia | $10,000 | $0 | Only available for new homes. The cap is $750,000, or $1,000,000 if the property is north of the 26th parallel. |
| Tasmania | $30,000 | $0 | Only available for new homes. This scheme is currently scheduled to run until 30 June 2024. |
| South Australia | $15,000 | $0 | Only available for new homes. The market value of the new home including the land is capped at $575,000. |
The above table is a summary of First Home Owner Grants (FHOG) available from June 2023. Please visit your state's FHOG website for more information, including other conditions and concessions.
Conveyancing & Settlement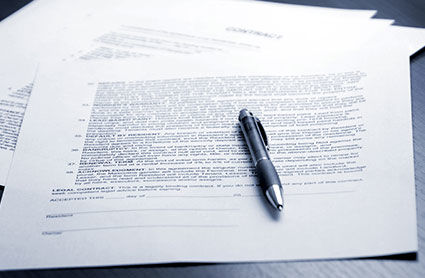 Finally, the business end of buying your first home! The settlement is where all the legal documents get signed, and the transfer of ownership is completed.
In most property transactions, each side has its own conveyancer. Conveyancers are legal professionals who specialise in the preparation of property documentation and facilitate the settlement process. A conveyancer will help you prepare and lodge documents, calculate rates and taxes and, of course, settle the property.
Although a conveyancer is not strictly required, they are recommended for first home buyers. A conveyancer works with many people, including your agent and your chosen lender. They play an important role, so it's recommended to seek out a qualified professional early in the process of purchasing your property.
Talk to Rapid Finance for Your Dream Home
Buying property is hardly a walk in the park. The key to making sure that you make the right decision for you and your family is research: understand your budget, the market and seek out experts who can help you.
Using a finance broker is an excellent way to help you find the right home loan for your needs. At Rapid, we assess your financial situation and match you with the right lender. Over the years, we have helped many first home buyers achieve their dream of owning their home.
Contact us to talk to a home loan specialist today. Call Rapid on 1300 467 274 to discuss your home loan requirements.