Getting the most out of this handy car loan tool
On the lookout for a car loan? Then you're in the right place. Using a car loan calculator isn't difficult, but it helps to understand the basic parts of a loan to get the most out of this tool.
Calculate: Use our online loan calculators for free
What is a car loan calculator and why use one?
A car loan calculator is a helpful tool to use when researching your new car loan. You can easily adjust the parts of a loan, such as interest rate and loan amount, to figure out how much you can afford and at what rate. You'll soon get an understanding of what you can afford – and the amount you need to set aside in a budget.
Because there may be other variables that can't be added into a calculator, the exact repayment and instalment amounts cannot be determined until an actual loan application has been made and considered, but the calculator will give you a very good guide.
Car loan calculator instructions
Go to the car loan calculator – Click here to begin.
Select the loan amount – Use the slider or arrows to choose an amount between $8,000 and $100,000.
Select interest rate – Use the drop-down menu to select an interest rate, in 0.5 per cent increments.
Choose loan length – Choose a loan length between one to seven years.
Choose repayment frequency – Choose to repay on weekly, fortnightly or monthly intervals.
Check loan details – Continue to adjust loan variables, if necessary.
Apply for your loan – If you're happy, apply for your car loan.
Understanding the basics of a car loan
There are four basic factors to consider when choosing a car loan. The unique mix of these factors that relate to you will determine your final repayment amount:
Loan amount – As you pay off the loan, the outstanding loan amount will reduce. The loan is paid when the loan amount plus accrued interest is zero.
Interest rate – The 'cost' of the loan, calculated as an annual percentage.
Loan length – The timeframe you have agreed to pay off the loan.
Repayment frequency – This frequency could be weekly, fortnightly or monthly.
Adjusting these factors in a car loan calculator will help you find a repayment amount that you are comfortable with. For example, increasing the loan length will reduce individual repayment amounts but increase the total amount of interest payable over the life of the loan.
Note that you should use the comparison rate when figuring out your repayment amount. A comparison rate includes fees and charges from the bank, and will be a more accurate representation of the final cost. Adding additional loan features may increase the cost of the loan. Adding insurance will also increase the cost of the loan.
What is an appropriate interest rate?
Everyone's situation is different. Some need a new car for their family, others just want to upgrade to the latest model. However, at the end of the day, the interest rate you are charged will come down to your financial situation.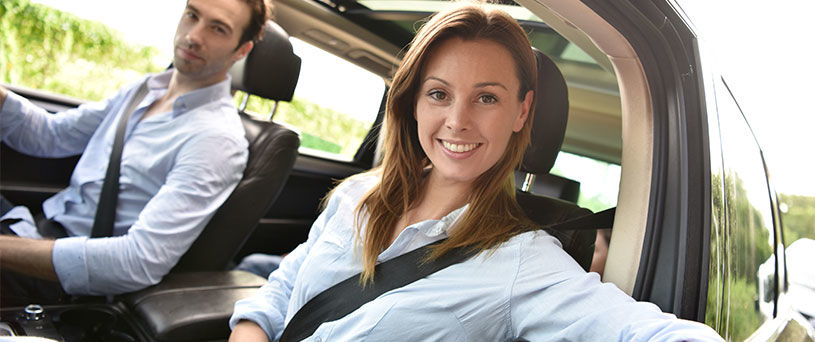 Banks dislike risk – that is, the chance a borrower could default on a loan – and will charge extra for taking risk on. This means that a big part of what will determine your car loan interest rate will be your credit history. In most cases, someone with a good credit history will be able to access a lower interest rate than those with a bad credit history. For example, a bad credit car loan rate could be more than 10% p.a., while a good credit history rate could be as low as 5–8%.
But in all cases – even those with a bad credit history – it pays to shop around. Going with the first option that comes your way, such as same day car loans or dealership finance, may not be the cheapest option. Convenience comes at a price!
How to reduce interest rates with bad credit
We all like getting a great price, and a car loan is no exception. Since the interest rate is the primary cost of the loan, you'll want to reduce this rate as much as possible. A clean credit history is ideal, but not possible for everybody – for example, it can take years to get a 'clean' history if you have been previously bankrupt.
But there are other ways you can reduce the interest rate on your loan. Here are a few suggestions:
Other loan repayment calculators
Keep your employment stable – Stability in your job goes a long way towards reassuring a lender that you can manage repayments over the life of the loan.
Clean up your finances – Bank statements that show sound financial management will be a big tick.
Get settled – A history of residential stability will make you look less risky and more suitable for finance.
Talk to a finance specialist – Talk to a bad credit finance professional to see if there are other ways to reduce your rate.
Bad credit car loan interest rates
More car loan questions? Talk to Rapid Finance
A car loan calculator is a good place to start your search for car finance. But if you need further assistance, consider talking to a car finance specialist. At Rapid Finance, we have been finding car loan deals for over 17 years. From low rate loans to bad credit car loans, we help find finance that's a good fit for our clients.
Talk to a Rapid Finance car loan expert today on 1300 467 274.