No credit check car loans have major downsides for borrowers
Loans of this type can make your financial position worse
A bad credit car loan could be a better alternative
A warning to borrowers. Why you should avoid no credit check car loans.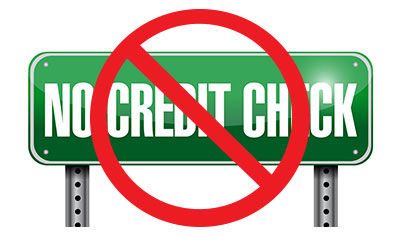 Securing a car loan can be difficult, especially if you have credit defaults, previous bankruptcies or other black marks on your credit history. As you know, a poor credit history can deter lenders, fast.
In this situation, no credit check car loans can seem like a viable solution. The idea of finding a lender that doesn't look at your credit history when considering your loan application can be very tempting. After all, it sounds too good to be true, doesn't it? Well, that's because it probably is.
No credit check car loans are a finance option in Australia. However, they feature significant downsides for borrowers. Indeed, in certain scenarios they can make individuals' financial positions much worse.
You could pay (a lot) more
Consumers may turn to this type of loan after they've been denied a car loan by multiple financial institutions or when they feel like they have exhausted all other options.
When borrowers reach this stage they can become desperate to secure finance, they may not seriously consider all the factors regarding their no credit check car loan. These factors can include the following:
1. High interest rates: No credit check loans are considered high risk, to compensate for this lenders apply immense interest rates. These rates can cost the borrower a small fortune in the long term.
2. Large upfront deposits: In addition to high interest rates you will likely be required to provide a large cash deposit upfront. Again, this is to compensate for the perceived high risk of the loan.
3. Rigid loan options: Should you wish to pay out your loan early or alter your loan term you could be slugged with exorbitant fees. This could make early pay-outs impossible for some.
No credit check car loans can be extremely expensive for borrowers. They can apply substantial financial pressure. And, in some cases, they can result in greater financial hardship.
Alternatives to no credit check car loans
Depending on your situation, a bad credit car loan may be an alternative to a no credit check car loan.
Bad credit car loans, do feature a credit check, however, they are also tailored to bad credit borrowers.
Find out more about bad credit car loans
The lender dictates the terms
Many lenders and loan types allow you a degree of flexibility. For example, you may be able to negotiate your loan term, loan features, or choice of security (or lack of security, in the case of unsecured loans).
No credit check car loans can be different. As a condition of the loan, you could be required to accept a range of terms which benefit the lender, but not you, the borrower. These can include:
Lengthier loan terms
Direct debit payments
Restrictions on choice of vehicle
With no credit check car loans, the power can be heavily weighted towards the lender. Therefore, you may have very little say when it comes to deciding on the conditions of your car loan.
These loans could make your financial position worse
As stated above, the costs associated with no credit check car loans are significantly higher than those of other loan types. They're also substantially less flexible, with many benefits to the lender, not the borrower.
This can put you at a higher risk of default, as you are required to pay more within a much tighter payment structure. And, should you encounter financial difficulty you may have fewer options.
The irony is that you may take out a no credit check car loan to get past your poor credit history, and it's that very loan which has the potential to make your financial position much worse.
Car loan repayment calculator
Find out how much you could potentially pay on your car loan with our car loan repayment calculator.
Simply input your interest rate, loan term, and payment frequency to get an estimate.
Get help from a bad credit car loan specialist instead
Securing car finance with a complicated credit history can difficult. However, depending on your situation, a no credit check car loan may not be the only solution available.
At Rapid Finance, we specialise in matching people with suitable finance, and we've been able to help thousands of Australians with less than perfect credit histories.
We may be able to help you too, even if you've had your car loan application denied by other lenders. To discuss your situation and potential for loan success, contact us online or call 1300 467 274
"No credit check car loans can pose major risks for borrowers."
Want to move on from bad credit?
At Rapid Finance, our car loan specialists are experienced in working with those with less than straightforward credit histories. We understand that life doesn't always go as planned.
And, with options such as bad credit car loans, we've been able to help many Australians to obtain car finance that is suitable for their situation and circumstances.
Find out more about our bad credit car loans