How to get a car loan when pregnant or on leave.
Getting a car loan on maternity leave isn't always easy, but it may be possible.
The good news is that lenders may take your maternity leave payments into account as regular income, and this will increase your chances of securing finance.
However, depending on your situation, you may need some additional things to strengthen your case for finance.
Essentially, you want to show that you have the capacity to meet your car loan repayments, despite you being on a reduced maternity leave payment. Here are seven ways you can do just that.
Just want to find a suitable car loan? Visit our car loans page.
7. Find a loan co-signer
Two incomes are better than one right?
This won't be an option for everyone. But, if you do have a de facto partner or husband who can co-sign your car loan, that could be a real benefit to your application.
A second income boosts your available cash-flow, and simply put, the more money you have coming in on a regular basis, the less risky your loan application will appear.
If you do not have a partner who can co-sign the lease, a family member could be another option. Parents, siblings, uncles and aunts are all potential co-signers.
6. Fix any mistakes on your credit rating
Your credit rating is an estimate of your 'credit worthiness' based on your financial history. Every time you apply for a loan, credit card or contractual agreement the outcome gets recorded on your credit rating.
What many people don't know is that just like with most things in life, mistakes can occur. And those mistakes can make a big difference to your ability to get a car loan.
So, what can you do?
Well, you can request a copy of your credit rating and check it for errors yourself. If you find anything that doesn't sound right, you could then contact the appropriate credit reporting agency and have it corrected.
Click here to request a free credit check
5. Use an upfront cash deposit

Again, this is an option that may not be available to everyone. Preparing for a newborn can be an expensive time. Between cots, clothes and carriers, there mightn't be much left over for a cash deposit.
That said, an upfront cash deposit is one of the best of ways improving your chances of success when applying for a car loan on maternity leave.
If you have only a small cash deposit, you may be able to stretch it further by choosing a lower-priced vehicle or a secondhand car. An extra 2 - 5% could make the difference.
4. Avoid multiple applications
When seeking a car loan, it can be tempting to apply with as many lenders as possible.
However, this is to be avoided at all costs. This is because every time you apply for a loan, it is recorded on your credit history, and multiple applications can be a red flag to potential lenders.
So, applying for car loans on mass can actually work against you, and can in time, make it significantly more difficult for you to secure finance.
One way to avoid this and to still compare a range of lenders is to use a finance broker - see next tip.
3. Use a car finance broker
You might not look for a car loan every day, but a car finance broker does.
A car finance broker is a specialist in car finance. They have access to a range of lenders and loan products and may be able to find you an option, of which you were previously unaware.
They could also assist you in building your case for finance, and even negotiate with lenders on your behalf.
If you've been finding it difficult to get a car loan when pregnant or if you've been told you can't get a car loan on maternity leave payments, contact a broker. They may be able to help.
2. You don't have to use the big banks
Most Australians bank with one of the big four; Comm Bank, ANZ, Westpac and NAB. Therefore the first step for a lot of people, when they need a car loan, is to apply with one of these institutions.
However, the big banks aren't always the most flexible when it comes to what they consider less than ideal circumstances. For example, when you're applying for a car loan when pregnant or on maternity leave.
Still, other smaller lenders are available, and they may be more understanding. So, if you've been denied by your everyday bank, don't despair. Other institutions are available.
1. Choose a used vehicle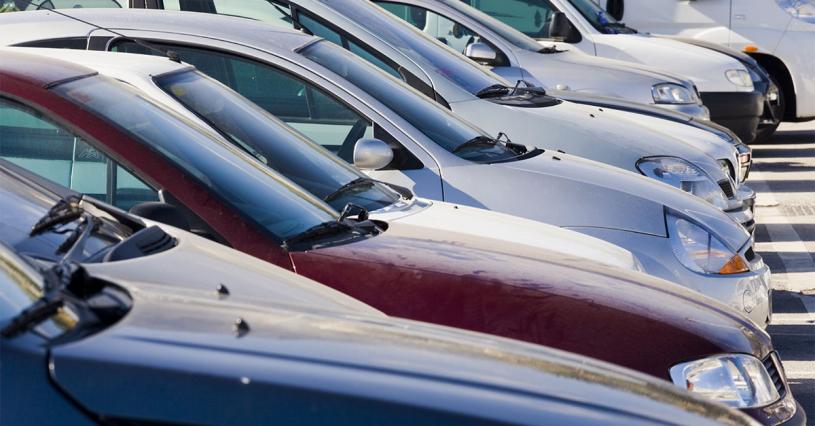 If you're finding it difficult to get a car loan on maternity leave, it could pay to reassess your choice of vehicle.
There are plenty of used vehicles on the market today, and if you choose a vehicle that's 2 - 3 years old, you can expect much of the latest tech and safety equipment.
Sure, you won't get that 'new car smell'. But you will potentially get a car that's just as reliable, at a fraction of the cost. And, that lower-cost vehicle may be easier for you to finance.
If you shop around, you may be able to get a car that still has a couple of years of warranty too or even some handy extras such as backseat entertainment for when the kids get older.
"Getting a car loan on maternity leave or while pregnant isn't always easy, but it is possible."
We could help you to find finance
At Rapid Finance, we specialise in finding car loans that match people's circumstances. Including for women seeking a car loan when pregnant or on maternity leave.
Our team of loan specialists can compare a range of loan products to seek out one which is suitable for your situation, needs and budget.
Learn more on our car loans page or call 1300 467 274