Is it possible to get a loan while receiving Centrelink payments? The answer depends on what kind of loan you are interested in and the type of payments you are receiving...
Looking for a competitive loan? Get a Free Finance Assessment.
What kind of loan are you looking for?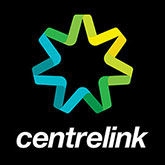 In short, the bigger the loan, the harder it is for anyone to get approved - regardless of whether they're in full time employment or receiving Centrelink benefits.
On one end of the scale, you have home loans that involve hundreds of thousands of dollars, typically over 25 years. Without at least a 5% deposit, regular ongoing employment and a healthy credit history, they can be notoriously difficult to obtain.
At the other end are the shorter-term products such as payday loans. As they generally involve smaller amounts, a payday lender may (in some cases at least) be more likely to view Centrelink payments as acceptable income. Be warned, however - this type of loan can cause damage to your credit history and affordability if mismanaged.
Which Centrelink payments are not usually accepted?
If you're on Youth Allowance or Newstart Allowance, then getting finance of any kind can be quite difficult. These payments are generally not accepted by lenders as "income" as banks and lenders tend to view them as short-term. So if you're looking for a five year personal loan, lenders may wonder where the money for repayments will come from.
However, there are still a few ways you can get access to a loan if you're receiving these payments.
One of the most common solutions is to add someone else to the loan. Finding a co-signer who's in full time employment, has a fairly stable residential address and a good credit history could significantly improve your chances of securing credit.
Certain Centrelink payments are more likely to be accepted as income by lenders.
Which Centrelink payments are considered as income?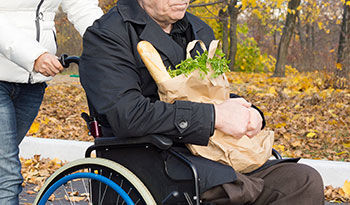 Certain Centrelink payments are more likely to be accepted as income by lenders.
For example, allowances for carer or disabled persons are generally acceptable and Veteran Affairs payments are also often counted as income.
See: Can I get a car loan on the Veteran's Affairs pension?
In addition, the following common Centrelink payments are often accepted by some lenders (depending on your financial and personal circumstances):
Parenting Payment
Family Payment A and B
Rent Assistance
Still unsure where you stand?
Many of the less common Centrelink payments may also be accepted by some lenders, depending on your circumstances and the type of loan you're interested in.
And we'll be happy to give you all the loan advice you need if you're receiving them.
With over a decade of experience, Rapid Finance has built a reputation for matching our clients with the right lender. No matter your situation, we can help you find a suitable loan.
Call 1300 467 274 to discuss your situation today.