Brisbane is Australia's third largest city and there's plenty of opportunity for great value property, whether it's an investment property or a home. Brisbane is smaller than Sydney and Melbourne not just in terms of population, the median house price is well below that of the two biggest cities.
This means that if you have bad credit, there is great potential for home ownership in Brisbane. The stable growth of property prices in Brisbane also means that there's a good chance your home purchase will also be a sound financial investment.
Here are our tips for buying a property with bad credit in Brisbane. For more information about bad credit home loans, call Rapid Finance on 1300 467 274.
Population (2014): 2.3 million (Australia's 3rd largest city)
Population growth: 1.7% p.a.
Median house price: $460,000
Economy: Large resources, science and technology and tourism industries
Public transport: Bus, Rail, River Ferry
Source: ABS, Wikipedia, The Economist


Property prices in Australia (September 2015) 

Purchasing a home with bad credit in Brisbane
| | | |
| --- | --- | --- |
| City | Median Dwelling price | Year-on-year growth |
| Sydney | $785,000 | 16.7% |
| Melbourne | $580,000 | 14.2% |
| Canberra | $551,000 | 0.6% |
| Darwin | $542,500 | -3.9% |
| Brisbane | $460,000 | 4.6% |
| Adelaide | $405,000 | -0.3% |
| Perth | $492,200 | -0.9% |
| Hobart | $305,550 | -0.2% |
Source: CoreLogic RP Data
Step 1: What are your property goals?
What kind of property are looking for? Whether it's a family home or an investment property will change the kind of property you buy, a property that will be a good rental investment may not be the property you want to live in after all. So knowing what the property is for will change what your priorities are when buying.
For a family home, it is important to think about the kind lifestyle you want to have. This will affect the size of the property you are looking for as well as the areas in which you are looking. Think about how close schools, shops and work are to the property and what the community is like in the area.
For a first home purchase, your priorities may be to find a property that will be a good financial investment or one that is close to your place of work. Of course, it's important to like the property and area too! Also, consider what First Home Buyers grants are available to you.
For an investment property, your top priority will be getting a return on your investment, of course. You'll want to maximise both your property's capital growth and rental yield so you may want to get some expert advice from a financial advisor and property specialists.
No matter what your reason for purchasing a property is, it is always important to be well prepared. So make sure you do plenty of research and planning so you know which areas to look in, what properties are within your budget and how much you'll need to save for a deposit.

Step 2: Money saving strategies
It's always important to be saving money when getting into the Brisbane property market, but it's even more important when you have bad credit. Saving up for a deposit will also help you build good budgeting skills that will help you when it comes to servicing bad credit home loan repayments.
Bad credit doesn't need to stop you from buying property in Brisbane. It will limit your options, but with hard work and planning, it is possible to overcome bad credit and buy a home you want. Here are a few tips for easy ways to save money:
Cook meals at home instead of eating out
Use heating and air conditioning as little as possible
Buy generic brand products and discounted items wherever possible
Use public transport instead of taxis
Pay down high-interest debt as soon as possible
Consider refinancing to consolidate debt
Step 3: Getting the right home loan
Actually getting the home loan may seem like the hardest part if you have bad credit, but it doesn't have to be. If you budget well and save up enough for a healthy deposit, a finance expert will be able to help you find the right bad credit home loan for you and your needs.
Common features of bad credit home loans: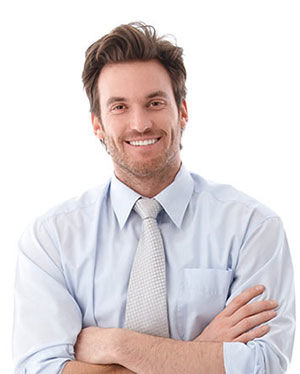 Interest rate options.

 Your interest rates may be fixed, variable or a combination of the two.

Repayment flexibility.

 One way to reduce the overall cost of a bad credit home loan is to make extra payments.

Redraw facility.

 A redraw feature will help if you plan to make additional repayments.

Portability.

 If you move, portability will help you avoid some addition fees and costs.

Offset accounts.

 An offset account will mean that interest on your savings directly reduces the interest charged on your home loan.
Rapid Finance has helped many clients secure bad credit home loans. We are industry leaders in finding finance options, regardless of your credit history. Our team has contacts with a range of lenders who offer bad credit home loans. We can help you put together your home loan application and can even help remove any mistakes that may be on your credit history.
Property Stamp Duty by State and Value
Step 4: Finding the right property in Brisbane
It may be difficult to find the perfect house when you have bad credit, but there are still plenty of opportunities in Brisbane if you're prepared to look for them. The amount of credit you will be able to receive may mean that some suburbs, especially in the inner-city, are out of the question.
But don't lose hope! There are still plenty of properties that offer great value and may have all of the features you need in Brisbane's outer suburbs. If living further in is a must, be prepared to downsize - apartments are a good option but prices can range from affordable to ultra-expensive.
Here are some Brisbane suburbs to consider when looking for a bad credit home loan:
| | |
| --- | --- |
| Suburb | Distance from Brisbane CBD |
| Wynnum | 16 km E |
| Gordon Park | 6 km N |
| Thorneside | 17 km E |
| Oxley | 11 km SW |
| Algester | 18 km SW |
As with any financial investment, it is important to find something that is good value for money, not just cheap. The difference between the two isn't always clear, but the trick is to do lots of research. If you go to many property inspections over several months and keep notes on each one and find out what the eventual sale price was, you'll get a really good understanding of the Brisbane property market. That way you'll be able to spot a bargain when one comes up.
You may be eligible for grants and concessions in Queensland
There are property grants and concession schemes available in Queensland that are designed to help people with low incomes or other barriers-to-entry get into the property market. These could be just what you need to help you get a bad credit home loan.
Great Start Grant, up to $15,000. The Great Start grant is Queensland initiative to help first home buyers get into the property market. It only applies to buying or building new houses, valued at less than $750,000. Find out more here.
First Home Concession. If you are not building or buying a new property, you may still be eligible for the First Home Concession. This reduces the transfer duty that you pay when you buy a home. Find out more here.
Home Concession. You are also eligible for the Home Concession if you are planning to live in the property as your principal place of residence, even if it is not your first home. Find out more here.
Talk to an expert about your bad credit home loans options today!
Our specialist team has all the experience you need to help you get a bad credit home loan in Brisbane. So if you've got any questions at all, we can help you out.
Apply online or call 1300 467 274 today.