Getting a home loan when you have a less than perfect credit history is not easy. But it's not impossible.
The most important thing is not to give up. You may assume your personal or financial circumstances will prevent you from getting a mortgage, but that may not actually be the case. A good bad credit home loan specialist will be able to give you advice on getting your affairs in order - even if they can't help you today.
And if you know what to prioritise and what's not as important, you may already be only a few easy steps away from your first home.
So here are our top five tips for getting a home loan with bad credit:
Looking for a bad credit home loan? Get a Free Finance Assessment.
Tips on Getting a Home Loan with Bad Credit
1. Pay defaults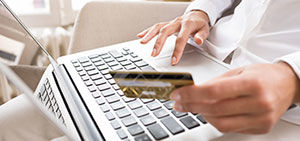 Anything and everything that's outstanding - including telco bills, credit card debts. You'll find it extremely difficult to get a home loan - even with a bad credit specialist - if you have unpaid defaults on your credit file. Once they're all paid up, you'll be in a far stronger position to apply for a home loan.
2. Save a 5-20% deposit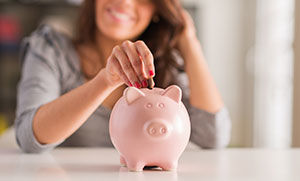 In general, lenders won't consider you unless you have some kind of lump sum to put down. If you're looking to buy a property with someone else, a 5% deposit on a $350,000 property works out to $8,750 each; if you can find a way to save $160 a week, you'll have the funds together in less than a year.
So cancel Foxtel, get yourself on a cheaper phone contract, and cut out a few luxuries.
If you know what to prioritise and what's not as important, you may already be only a few easy steps away from your first home.
3. Show three months worth of "clean" bank statements.
That means three months with no small overdraws - even $50. Keep an eye on your direct debits to make sure there's always enough cash in your accounts to cover outgoings.
And if you're hitting the town, make sure there's enough spare cash in your account to cover the 3 a.m. kebab and taxi home!
4. Find a co-signer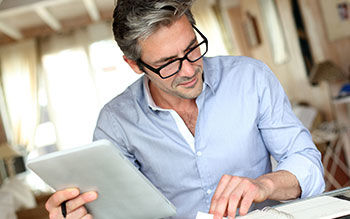 Ask somebody who already owns a property outright to go on the loan as an additional borrower - friend, parent, billionaire uncle, or someone who owes you a (very large) favour. This allows the lender to use their property as security against the loan. And because this reduces their exposure to financial risk, the lender is more likely to offer you a loan.
However, there is risk involved for the co-signer in this as the lender can seize their property if you default on your mortgage. The best way to avoid this is to pay your mortgage on time for 12-18 months and then refinance, at which point the additional borrower's name may be able to be removed from the loan.
5. Demonstrate stability
Try and maintain relatively stable employment and residence. This doesn't mean you have to stay in a job you hate for 12 months or can't move house. However, the more settled you look on paper, the more likely the lender is to view you a stable applicant.
6. Keep current loans in good shape.
Banks and lenders look favourably on applicants having a current "good" loan facility - preferably secured, like a secured car loan. This means that you have to make sure any such loans are in good shape, with no defaults or late payments. This shows the lender you prioritise loan commitments, so in their eyes, you're less likely to default on a home loan.
Try and steer clear of unsecured credit however, as the lender will take this liability into account when deciding how much finance they can offer you.
Need more advice? Call us.
With more than a decade of experience, Rapid Finance has built a reputation of matching our clients with the right lender. And even if we can't help you today, we can advise you on the right path to finding a suitable home loan in the future.
Call 1300 467 274 to discuss your situation today.