Looking for the best family car of 2015? You'll need to be more specific than that! Luckily, we have done all the hard work for you. We combed through the best family cars of 2015 and put them into categories: big families, small families, adventurous families, families on a budget and a special treat for mum and dad. Whatever you are seeking, you'll find it in our list of the top 5 family cars of 2015.
For full reviews, check out our car reviews page here. For more information about buying new or used cars, visit our car buying guides here. Or if you are looking for a car loan, let us do the shopping for you! Our team of car finance specialists are experts in finding great loans matched to your needs, even if you have a bad credit history.
Call the Rapid Finance team on 1300 467 274 to discuss your car finance needs.
Large Families
Hyundai Santa Fe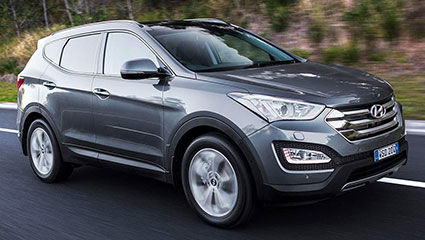 Big Families need a big car. When it comes to combining space with premium features and safety, it's hard to beat the 2015 Hyundai Santa Fe. The 'Highlander' is the most popular model from the Santa Fe range, and has a reputation as a great value SUV made for busy and big families.
Whether it's the morning school drop, a getaway to the coast or the big weekend grocery run, the Santa Fe Highlander spacious and ready for all the demands of a big family. With 7 seats in total, there is enough to accommodate the whole family, plus friends. And with the seats folded down, there is a whopping 1600L of cargo space.
Performance-wise, the Santa Fe balances the need for occasional power with excellent diesel fuel economy; the Highlander model is prepared to tow up to 2 tonnes, but only consumes 7L/100km when cruising. A five 5 star ANCAP rating and additional luxuries—such as heated seats—make this one of the best new cars available for large families.
Check out the full review of the Santa Fe here. Also consider the 2015 Holden Captiva.
Small Families
Subaru Forester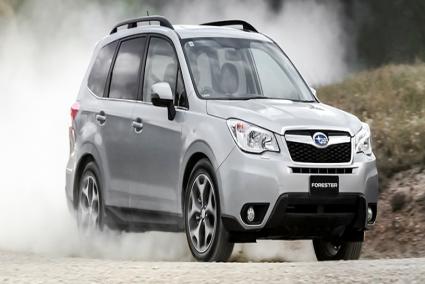 The ideal small family car needs to juggle a number of functions—comfort, efficiency, space, safety. It needs to be up to the tasks of everyday life, as well as the fun of the long weekend. The Subaru Forester is a great all-rounder and the perfect car for small and medium sized families.
There is plenty of space within the cabin and the boot boasts a size that will meet most families' needs. A crisp audio system complete with touchscreen will provide enough media options to keep everyone entertained on long trips. The Forester gets 5-Stars for safety, thanks to its ample airbags and a specially designed chassis to absorb collisions and protect passengers from impact.
The biggest surprise is how smooth and quiet the Forester 2.0D-L is. Subaru has worked hard to make a diesel engine sound like a purring kitten. Whether you're stuck in traffic or exploring the countryside, even the youngest of passengers will have no complaints with the Forester.
Read our full review of the Subaru Forester. Also consider the 2015 Kia Sportage.
Adventurous Families
Ford Ranger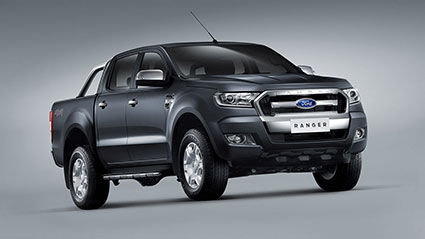 The Ford Ranger could be a great option as an extra vehicle for families who like to get away. The extra comfort and features found in modern utes have made the once bare ute feel more like a family car, with the added benefit of power, capacity and 4WD performance. Off road, camping, caravanning—there are few obstacles that will stand in the way of the 2015 Ford Ranger.
The 4WD Ranger comes with up to 147kW of power output and 470Nm of torque, which translates into excellent off-road performance and 3500kg of towing capacity. The Ranger's solid performance off road was a notable feature in motoring.com.au testing in 2014, and it seems to continue to impress in this department.
Upper mid-range models such as the XLS choose practically over luxury, so if your family puts a premium of features then it might be worthwhile to consider upgrading to the XLT or flasgship Wildtrak models. There you will find a 5 inch touch screen, rear view camera and dual zone climate control, among other gadgets. Adventure awaits your family in a brand new Ford Ranger.
Read our Ford Ranger review here. Also consider the Jeep Wrangler or the Volkswagen Amarok.
Secondary Family Car
Volvo S60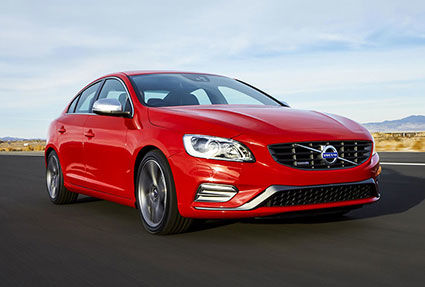 Volvo has a long history with safety. This year, Volvo was able to reconcile this 'safe' image with a sporty and luxurious performance vehicle: the S60 T5. The S60 would make a great looking and safe new family car—or at least something special for Mum and Dad.
The smooth, sleek exterior of the S60 matches its German rivals in the looks department. Inside, the sporty details are also evident in the leather seats and user friendly layout. Toby Hago from Drive praises the S60 as having one of the best instrument clusters on the market.
The T5 has a good power output of 180kW at peak rpm and a surprising amount of torque. It's zippy, yet fuel efficient, thanks to a well-calibrated petrol turbo engine. These performance perks are matched with equally thorough safety features, including six airbags and a suite of driver asset technologies.
There is plenty in this executive sedan to satisfy racy sport design aesthetics and performance, whilst being extremely safe for both driver and passengers. The S60 would make an impressive second car for a family looking for extra style.
Read our full Volvo S60 review here. Also consider the Subaru Outback or the Holden Commodore.
Families on a Budget
Toyota Yaris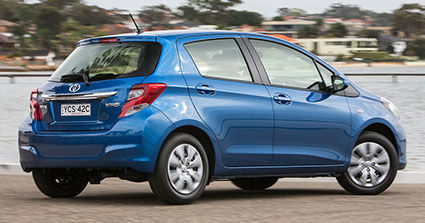 In 2015, Toyota introduced the Yaris at an incredible price tag and with a surprising amount of room to boot. The Toyota Yaris Ascent is an entry level hatchback which could be a great option for small families who need a reliable, cheap-to-run city car.
The 2015 Toyota Yaris is a hatchback that is full of surprises. As Trent Nikolic notes, the Yaris can accommodate a surprising amount of cargo with up to 286 litres of volume at the ready. The Yaris is also feature filled: a 6.1" touchscreen with Bluetooth comes standard along with reverse-view camera, voice control and automatic headlights.
For families on a budget, the biggest appeal is the Yaris' price and ongoing costs. At just $15K, it could suit most budgets, and is cheap to keep on the road. Joshua Dowling from Cars Guide estimates the Yaris would cost $840 to service over 3 years, and a lightweight 5.7L/100km means less trips to the petrol station.
Read our full Toyota Yaris review here. Families on a budget who need extra space could instead look at a used RAV4.
Get the right car. Get the right finance.
Whether it's a new car, or the car's finance, we understand that every family has different needs. Not only can we help you find the right car, we will help you find the right car finance. Whatever your circumstances we can work with you to get a great car loan.
Talk to a car loan expert today on 1300 467 274 or find out more about our car finance online.