In our guide to credit recovery we'll tell you:
It is possible to recover from bad credit

Credit resources are available

It's never too late.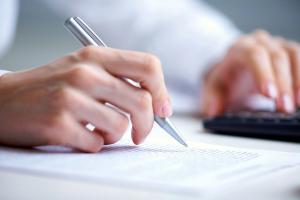 Bad credit is something a number of Australians dread, as it has the potential to hinder momentous occasions such as buying a house or your dream car.
Central to this is your credit report, which contains your personal details, financial history; and any payment defaults. This report is made available to lenders so they can make an informed decision on your application based on how much of a credit risk you would be to their company.
If you find yourself wearing a bad credit profile, as awful as it may feel, it's not the end of the world.
Getting on top of your finances will help show lenders you have corrected any issues and are now back in control. There are also bad credit loans available which are worth considering if you don't quite have a perfect credit history.
Everyone Makes Mistakes
Choice conducted a survey some years back revealing errors in up to 30% of credit files, so it's important you check to ensure yours isn't one of them. Eliminating errors on your credit report can make all the difference to your credit score.
To get your hands on a copy of your credit report, contact Veda and Dun & Bradstreet, the two main credit reporting agencies in Australia.
It's Never Too Late
A bad credit profile doesn't mean it's time to throw in the towel and give up – it means it's time to get control over your financial situation your spending habits. Strive to make all of your payments on time (credit cards, loans, even utilities and rent), and you're on your way to creating a more positive credit report.
Steer clear of applying for multiple loans as a record showing numerous credit inquiries may have the effect of dropping your credit score – something you should try to avoid.
Debt Consolidation
Debt consolidation is a way to take the pressure off if you have multiple debts that are weighing you down. It combines all of your debts into a single loan, which can be much easier to deal with and pay off.
Start with your credit report and check what credit information is being held about your credit history. If there are errors, get them corrected, tackle your debt and you're off to a good start. If there is a default, see if you can get the default removed from your credit report.
Even if you've had credit issues in the past, you may still be able to obtain finance. This is where Rapid Finance can assist with their extensive experience helping a wide range of consumers obtain loans even when credit profiles are less than perfect.
We're Here to Help
You are welcome to contact Rapid Finance to learn more about your credit profile or see if a bad credit loan is possible. Our experienced team may be able to find a loan that suits your personal and financial circumstances.