Do you ever look at the car in your neighbour's driveway and wonder, how can they afford that?
It's not unusual to feel a tinge of jealousy when the family next door brings home the new Commodore or Falcon. Or, if you're in an especially affluent neighbourhood, the new Audi convertible or Range Rover.
It may be tempting to upgrade too. The idiom about 'keeping up with the Joneses' has rung true in Australia for decades. However, it is important to remember that everyone's situation is different. What is right for your neighbours, may not be right for you and your family.
When thinking about how much to spend on a new car, you should consider a range of factors, not just how much it will impress the neighbours.
Here are four examples* of everyday Australians and how much they could consider spending on a new car.
*Examples are provided for illustrative purposes only. They feature fictional characters which are based on persons in common financial circumstances. Any resemblance to specific individuals is coincidental and unintentional.
1. Dave is just starting out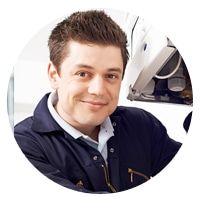 Meet Dave, he's a 24 year old plumber from Coburg. He finished his apprenticeship last year and is for the first time earning a full wage. He still lives with his mother, but is thinking of moving out.
Which car does Dave want to buy?
Dave wants a V8 Holden Commodore SS-V (in red). But at $51,916 this car is at the top end of his price-range. Additionally, Dave likes to go out with his mates on the weekend. His mother doesn't think he'll be able to afford both the car repayments and his current lifestyle, particularly if he moves out of home.
What Dave needs to consider:
Insurance costs: Given his age and the size of his desired car's engine (a large V8), Dave will be looking at high insurance costs. He could save a substantial sum by choosing a less powerful model.
Job security: Dave likes his job, but the company is facing instability due to the loss of contracts. He feels, as the newest employee he may be the first to be let go should trouble to arise.
Lifestyle changes: To afford the vehicle repayments, Dave will have to stop going out with his friends on a Saturday night. He'll also have to cut back on takeaway and new clothes. He's not sure he wants to do that.
Should Dave buy his SS-V Commodore?
We would not recommend that Dave buys his V8 Holden Commodore SS-V.
Given his relatively insecure job and housing situation, the insurance costs and his hesitation in adjusting his lifestyle, we'd recommend that he go with something more practical and affordable.
For Dave, who is just starting out, we would suggest a lower-priced model. For example, an entry level Holden ute will not only be cheaper to insure, it may potentially be partially tax deductible*, should Dave use it for work.
*Consult a tax professional for specific advice about tax implications.
 "Do you ever look at the car in your neighbour's driveway and wonder, how can they afford that?"
2. The Coopers are on a budget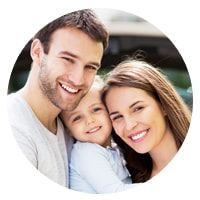 Josh and Carly Cooper have been married 3 years and have a second baby on the way. Soon they'll need a bigger car to accommodate the larger family.
Josh works full time, while Carly has recently transitioned to part time, so she can spend more time at home with the children. They have just begun paying off the mortgage on their home in Glen Waverley.
Which car do the Coopers want to buy?
Josh wants to buy an economically priced Great Wall V240. However, Carly prefers the more expensive Ford Territory. Carly is worried that the Great Wall's safety features do not match those of the Ford Territory.
The 2014 Great Wall V240 has a 2-star ANCAP safety rating, while the Ford Territory of the same year has a 5-star ANCAP safety rating. Josh is concerned that with the mortgage and new baby, the Ford's repayment costs would be too much.
What the Coopers need to consider:
Safety: Carly is right, you can't put a price on safety. While a cheaper price may be tempting, it isn't worth the risk. With a young family, features such as additional airbags and crumple zones are a must.
Resale value: The Ford Territory is a trusted model from a longstanding manufacturer. Should the Coopers choose to upgrade later on, the Ford will likely have a higher resale value than the relatively unknown Great Wall.
Running costs: To get the best deal overall, the Coopers need to think long term. Greater fuel efficiency and lower servicing/repair costs can make an initially more expensive car cheaper in the long run.
Should the Coopers buy the Great Wall X200 or the Ford Territory?
We would recommend the Ford Territory.
A cheaper purchase price is always alluring. However, we suggest looking at costs overall. Resale, running costs and insurance can all have a big impact on the total price. By paying a bit extra at the beginning, the Coopers could save themselves a lot in the years to come.
Safety features too should be of chief concern when purchasing a family car. In the event of a collision, they can make the difference between minor and major injuries. Their importance cannot be overstated.
 "By paying extra at the beginning, the Coopers could save themselves a lot in years to come."
3. Nick wants to trade up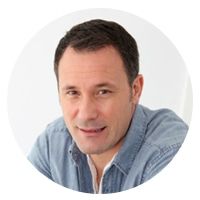 Nick has paid off his home in Hampton and is well on his way to paying off his investment property. He has a secure, medium-paying job. He has always wanted a nicer car and given his stable financial position, Nick thinks now is the time to trade up.
Which car does Nick want to buy?
Nick wants a BMW 520i. With prices starting at $79,900, it's not cheap, but it is within Nick's budget. He's willing to pay a premium for a more luxurious interior and superior performance. He wants a car that goes as good as it looks.
What Nick needs to consider:
Luxury Car Tax: Cars priced at $64,132 or above attract Luxury Car Tax (LCT) of 33%. Depending on the vehicle, LCT can add a significant amount to the final purchase price.
Optional extras: Ticking a few boxes on a luxury car's options list can blow a budget fast. Seemingly small extras can be very expensive, so Nick will need to double check the options prices and the fine print.
Storage: Luxury cars, unfortunately, can be more of a target for thieves and vandals. Off-street car parking will likely reduce this risk, as well as Nick's insurance costs.
Should Nick buy his BMW 520i?
With Nick's financial position and a reasonably-priced car loan, this car is potentially affordable.
Nick should consider all costs associated with a luxury car, including Luxury Car Tax, higher insurance costs, and possibly higher depreciation. However, as he has a secure financial situation and a high level of equity within his properties, a luxury car is a possibility.
Read about real people we've helped to secure finance.
4. Steve wants to buy the car of his dreams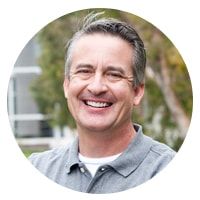 Steve is 62. He's had a 35 year career in business, during which time he's been involved with numerous successful companies. He has a diverse portfolio of investments, and now that his children have left home and are making their own incomes, he considers himself quite well off.
Which car does Steve want to buy?
Steve has multiple revenue streams and very little debt. And, now that his former dependents are supporting themselves, he is in a very good financial position. He thinks it is the time to buy the car he's been wanting since he was a boy, a classic Morgan Plus 8.
What Steve needs to consider:
Club permit scheme: The club permit scheme allows members of recognised vehicle clubs to make limited use of historic vehicles on Australian roads.
As Steve is buying a classic car, he may need to register his vehicle under such a scheme.
Classic car insurance: Many insurance companies provide specialised insurance options for classic vehicles.
Steve could get a better deal or a more tailored policy by choosing a provider that offers insurance specifically for classic cars.
Ongoing maintenance costs: Like all cars, classic vehicles require maintenance. However due to the age and scarcity of many classic cars, maintenance costs can are often higher.
Should Steve buy his Morgan Plus 8?
Steve is in a strong financial position. He has multiple streams of income, little debt and no dependents. While his classic car would be a luxury and not a practical daily drive, this vehicle is potentially within his means.
Searching for a car loan?
At Rapid Finance, we can help you to find a car loan that matches your situation and budget.
For more information visit our car loans page.