Investing in property can be a very good financial decision, but it's important that you get the details right. Getting a home loan is one of the largest financial commitments you can make, so you need to be sure you can afford it.
Mortgage repayments can put you under a lot of financial pressure if you borrow more than you can comfortably afford to repay. Typically, a borrower will only be approved for a loan that they can afford to repay because lenders will not approve a proposed loan amount that is unsuitable. However it is possible that the borrower will not disclose their true financial position in its entirety. For example, the actual amount spent on living costs could be much higher than the amount that was disclosed to the lender.
Because of this, it is essential that you are completely honest on your home loan application so that you will have affordable repayments. This is especially important if you're looking for a bad credit home loan since you may have to pay a higher rate of interest as well.
Here is our advice on getting a home loan that you can comfortably afford to repay.
How much can you afford?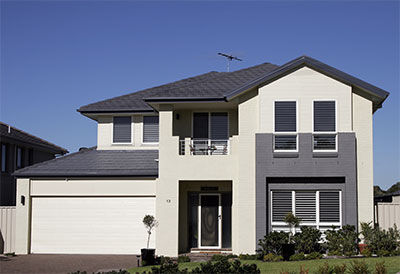 Sensible financial planning means not borrowing more than you can comfortably afford to repay. If you borrow the maximum amount that a bank will lend to you for a home loan, it is possible that making the mortgage payments will put stress on your finances, and you may need to cut back on other expenditures, like some luxury eating out.
There is no hard and fast rule about how much of your income you should spend on your mortgage, it depends upon each borrower's personal financial circumstances and the lender's assessment. According to Sam Butler from MyWealth, Sydney households spend an average of 35.1% of their pre-tax income on their mortgage, while the national average is 27%, but these percentages can only be taken as a rough guide. Trying to go above a lender's assessed loan limit by shopping around for more options can be risky if your circumstances change or interest rates go up in the future.
You can use this calculator to estimate your repayment amounts, or here is a chart with example home loans and the income that you will need to comfortably pay for the mortgage repayments, assuming that you don't want to spend more than 30% of your income on mortgage payments:
| Loan Amount | Interest Rate | Monthly Repayment | Household Pre-Tax Income: Monthly (Yearly) |
| --- | --- | --- | --- |
| $400,000 | 4.5% | $2,027 | $6,757 ($81,084) |
| $600,000 | 4.5% | $3,040 | $10,133 ($121,596) |
Note: these are estimates based on a 30-year loan with a fixed interest rate. Repayment figures include interest payments and gradual repayment of the loan and no additional fees or charges.
If you have decided on how much you want to spend on your mortgage payments, you can calculate your total loan amount by using your salary and the interest rate you are likely to get for your home loan. Your lender will also be able to help you determine what a suitable loan amount would be for you.
Budgeting for your home loan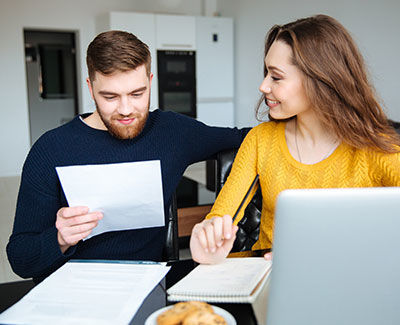 Remember that your home loan is not the only expense you need to budget for. The repayment amount you can afford depends on your personal financial circumstances and all of your other financial commitments. Your lender will work with you to determine this amount.
You should also remember that, unlike when renting, you are responsible for paying for any repairs or maintenance that your home may need as well as council rates, water rates and insurance. This means that you will have additional expenses that will not be included in your existing rental budget.
A good way to make sure that you correctly budget for all your expenses is to use ASIC's MoneySmart budget planner. It's a comprehensive budgeting tool and it shows a breakdown of your spending and how much you have left over.
Tips for getting a cheaper home loan
There are some things you can do that will help to reduce your mortgage repayments and the overall cost of your home loan.
Some of these include:
Save up for a larger deposit – The larger your deposit is, the less you will need to borrow. This means that your repayment amounts will be lower, and you may also be able to get lower interest rates as well.
Avoid lenders' mortgage insurance – Mortgage insurance is often required where the loan to value ratio (LVR) is high. For example, if your deposit is less than 20% of the purchase price, your LVR will be higher than 80%. In this example, the lender may require you to pay lenders' mortgage insurance since the loan is considered to be more risky if the LVR is above 80%.
Always read the fine print – Make sure you read and understand the credit contract before you sign it. You need to know what the interest rates are and whether there are any other fees associated with the loan. You don't have to accept a loan that has very high interest rates or large fees.
These will all help you get a home loan that you can afford to repay as well as potentially reducing its overall cost. Another way make sure you get an affordable home is to talk to a finance expert about your home loan options. A finance expert will be able to give you specific advice for your needs and circumstances.
Get home loan advice from Rapid Finance
At Rapid Finance, we have been providing Australians with home loan advice for over a decade. We could help you find finance that is suited to your situation and needs, even if you have bad credit.
We can help you demonstrate the strengths of your application to lenders.
For more information about your home loan options, call Rapid Finance on 1300 467 274.