Consumers should be wary of lenders that promise car loans with 'guaranteed same day approval'. The truth is that while same day approval is possible in some cases, it is not available in all. Generally, for same day or overnight approval to be feasible, the applicant will need to provide some or all of the following.
Good credit history
Vehicle down payment
Proof of regular income
Details of Australian citizenship or permanent residency
All required ID and address documentation
If you can provide all five of these things, in most cases, approval can be arranged in 48 hours. Roadblocks can still occur, however, providing all of the above will give you the best chance at the fastest possible approval.
Approval for bad credit car loans may take longer
A poor credit history can delay your approval. This is because some lenders will not offer loans to those with bad credit. And while other lenders do, they often require additional documentation. Therefore, seeking out a loan that is suitable for your circumstances may take longer.
Being denied elsewhere, credit defaults and previous bankruptcy can all result in a poor credit history, so if you've experienced any of these issues, it's worth making arrangements for a lengthier approval process. Remember, approval may still be possible, it just might take longer.
Why it might pay to wait
You may not have the option of waiting, especially if you need the car for work. But if you do, it may be worth doing so.
A larger deposit, a better deal on the car you want, or an improved credit history can all save you money in the long term. So, if you can, consider whether now is the right time to buy.
For more handy car loan tips, see our Guide to Buying and Financing a New or Used Car.
What else can delay approval?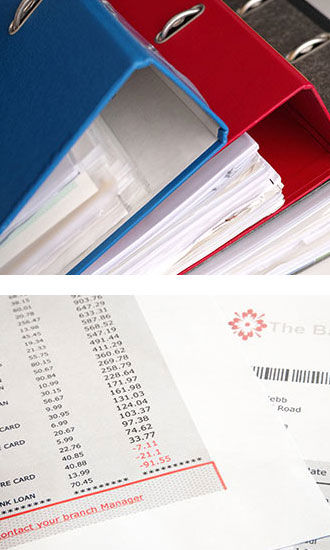 There are a number of things that can delay the approval process. So, for the fastest possible approval, make sure you avoid the following pitfalls.
Not providing all relevant documentation. Different lenders have different car loan requirements when it comes to documentation, and many will not begin processing an application until all documents have been received.
For more information on specific lenders, speak with a Rapid Finance loan specialist. They can help you to identify and track down all the information needed.
Not providing enough information about the car. If you're applying for finance on a specific vehicle, you'll most likely need to provide relevant details about that vehicle.
Diligence here is especially important when purchasing a used, older, or classic car. As there are more variables with a used car, more details are needed. In some cases, a manual evaluation may also be required.
Not keeping your options open. The more flexible you can be in terms of car and loan choice, the more options will be available to you and the more stream-lined your application will be.
While it can be helpful to have a specific car and loan type in mind, being flexible enough to rethink your options based on the findings of your application can help to speed up the process.
What about no deposit loans?
As is the case with bad credit loans, not all lenders provide no deposit loan options, and those that do may require additional documentation.
Because of this, no deposit loans may take longer to be approved. For more information on no deposit car loans, check out our recent article, Can I Get a Car Loan with No Deposit?
Can I drive away as soon as I get approval?
Once approval has been arranged, the last thing that remains is some car dealer paperwork. If you've gotten approval with Rapid Finance, we'll take care of this for you.
Most sellers will release the vehicle once the funds are cleared to them. This will happen when the finance has been settled. However, some sellers will release the vehicle as soon as they receive the confirmation of the finance settlement.

How long does Rapid Finance take?
Life moves fast. We get it. Whether it's for your day job, the daily commute, or family commitments, sometimes you need a car loan without the wait. That's why at Rapid Finance, we offer a fast approval process, so you can get on the road sooner.
Ready for car finance? You can apply now with Rapid Finance online or over the phone on 1300 467 274