Make sure you tick off these items, and avoid common pitfalls.
Looking for guaranteed approval on a car loan? Sure, there are bad credit car loans and low or 'no doc' loans, but are these the same as 'guaranteed approval'?
The truth is that there is no such thing as a car loan with guaranteed approval. Every lender requires a minimum amount of information as part of the application process, and all lenders reserve the right to refuse a loan application. This means that you should be suspicious of lenders who advertise 'guaranteed approval' for car loans.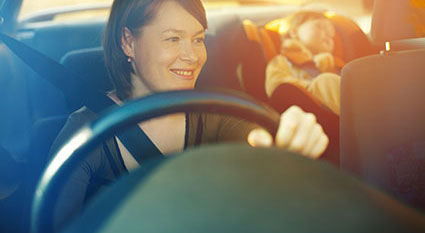 Instead, the best way to maximise your chance of getting a car loan is to make sure that your finances are in good shape, have stability in your employment and address and seek advice from an expert in car loans.
At Rapid, we can help you find a great deal on your car loan. Even if you have a bad credit history or receive Centrelink benefits, our team can assess your situation and discover a great finance option, tailored to your needs.
Call the Rapid team on 1300 467 274 today, or read on to find how to get the best chance of securing a car loan.
What NOT to do
Play the numbers game (hint: you won't win!). One strategy that will do more harm than good is to 'spam' your application to multiple lenders, in the hope that you will eventually get lucky. Don't do this! Every time your application is received by a lender, the receipt of this application is recorded against your credit history. In other words: the more times you get knocked back, the harder it will become to land that elusive car loan!
Always be careful with pay day lenders, as many will charge high fees, especially for overdue payments.
Lie. Another strategy that will only end in tears is being dishonest during the application process. Lying – or 'stretching' the truth – on your application will not work with lenders. All lenders will check over loan applications, including references and credit history, to ensure that applications are 100% truthful. If you lie, you will get caught, so don't be tempted to stray from the truth!
Seek out poor quality lenders. "Fast cash!" "Easy money!" "Instant $$$" … These are the catchwords of poor quality lenders. These lenders go by many different names, including payday loans, instant loans, same day loans... but they're all the same thing: quick, easy loans with high fees. They sound tempting, but they are not suitable as a substitute for a real car loan. Always be careful with pay day lenders, as many will charge high fees, especially for overdue payments.
Do This!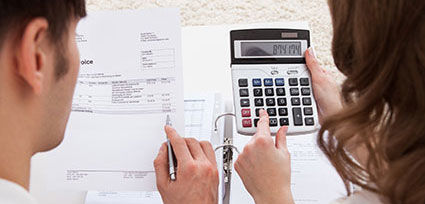 Get your finance into shape. Think of your bank account a bit like your personal health. Does it get a lot of greens (green banknotes, that is) and is there a strict routine in place? Or is it a mess, with constantly overdrawn accounts, bills in the red, and no rhyme or reason? The signs of an unhealthy bank account can easily be seen from a simple bank statement. So, to improve your chances of getting an approved car loan, you need to get your finances into shape. Start a budget, structure your bills and payments, and start saving (even if it's only a little bit). After a few months, your bank account will look much better to the eyes of a lender.
Get stable. You will also need to provide employment and residency details as part of the application process for a car loan. Put simply, lenders like stability. They like borrowers who have a stable job and a known address to send mail to. If your application is littered with a patchwork of employers and previous homes, then it might give the bank manager an uneasy feeling. To maximise the chance of that car loan, make sure you don't plan any drastic career or address changes.
Get advice. Finally, get advice from a car loan expert. If you have a great credit history, a car finance specialist should be able to provide great secured car loan options for you. On the other hand, if you have a bad credit history, they will be able to provide bad credit finance options. Ideally, they will match your circumstances with a suitable lender and loan and shop around to make sure you get the best deal, all without taking hits to your credit history. They may also be able to help you apply and strengthen your loan application.

Even if you are unsure, contact Rapid Finance to begin a loan assessment. We have a decade of matching our clients, including those with bad credit history, with the right lender.
Find out more about secured car loans and bad credit car loans, or call 1300 467 274 today.