This car loan facts sheet will touch on the basics of a car loan, as well as offer examples, tools and statistics to help you find suitable car finance.
Buying a new car is exciting. It's understandable that most of your attention will be spent finding just the right make, model and seller. But before you rush off, keep in mind it always pays to first look over the car loan facts.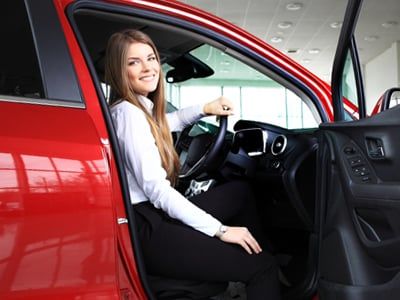 Shopping around will ensure that you find a car loan with a competitive interest rate, a suitable repayment amount and loan term.
1.0 Car loans: The basics
Most of us don't have the cash handy to purchase a new car outright – that's where car finance comes in. As a borrower, you agree to repay your lender the original loan amount plus an amount of interest over a specified period.
There are four basic parts of a loan that you need to consider:
The loan amount (principal) – This is how much you borrow from the bank. As you pay off the loan, the outstanding principal amount will reduce. The loan is paid when the principal is zero.
The interest rate – The 'cost' of the loan, calculated as an annual percentage. For example, 6% p.a.
Loan term – The contractual life of the loan – that is, the timeframe you have agreed to pay off the loan.
Repayment frequency – The frequency you make repayments could be weekly, fortnightly or monthly.
Each of these factors will affect the repayment amount. For example, increasing the loan length will reduce individual repayment amounts, but this will also increase the total amount of interest payable over the life of the loan.
However you structure your loan, it needs to meet both your current and future requirements, or have flexibility if your circumstances change.
Fixed – A fixed interest rate is a set rate of interest that is locked in for the loan term.
Variable – The variable rate may increase or decrease over the loan term.
Comparing interest rates: The comparison rate
When comparing interest rates between lenders, always remember to compare apples with apples. The comparison rate is the base rate of interest, fixed or variable, plus any additional fees and charges. In other words, the comparison rate indicates the true cost of the loan.
2.0 Secured or unsecured: All about car loan security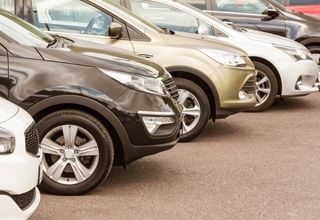 Lenders – such as banks and other financial institutions – factor in the risk that you, the borrower, could default on repayments. If there is a higher chance of default, then the lender will charge a higher rate of interest. In most cases, they will also require security as part of the terms of the loan.
When it comes to 'security' we're not talking about the latest anti-theft car system. Loan security, or 'collateral', is a specific asset that is tied to a loan. In the event the borrower defaults on the loan, the lender can recover some of the loan amount by exercising a right to repossess and sell the asset.
2.1 Unsecured car loans
An unsecured car loan means that the purchased car is not listed as security for the loan. These loans are normally only reserved for those with a good credit history and will often come at a higher interest rate. However, if a borrower falls behind on repayments the lender could still recover the outstanding loan amount through court.
2.2 Secured car loans
A secured loan uses the purchased car as security for the lender. Typically, secured loans are available for those with bad credit history, and will generally have a lower level of interest than a comparable unsecured loan. Secured car loans are also common for new cars as they are more valuable assets and can be resold easily.
Read more about secured car loans.
3.0 Business car loans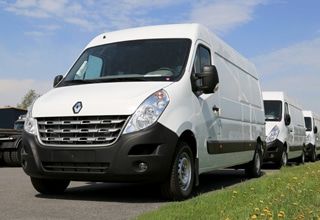 Business car loans are a type of finance option reserved for commercial entities. If you are purchasing a car for business use, you will need to sign a business purpose declaration. There are a number of car finance options available to businesses, depending on your asset and business requirements.
Types of business loans can include: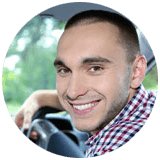 Tyler needed a vehicle for his business, but a bad credit history was holding him back. With the help of a finance broker, Tyler was able to purchase an economical vehicle which helped him grow his business and start rebuilding his credit history.
4.0 Shopping for a car loan
Researching cars is fun. Researching your car loan is not. But if you do need a car loan, then it pays to shop around and find something that matches your needs. Doing your homework will pay off in the long run – as you can do your best to ensure that you are not paying excessive interest, unnecessary fees or unsuitable loan features.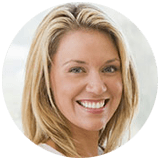 While shopping around for a new set of wheels, a dealership offered Bec finance. But she was sceptical that it was a good deal. Bec decided to get specialist car loan help from a broker and scored a low loan rate of 4.9% (5.43% comparison).
4.1 Using loan calculators
Loan calculators are an essential tool for your early car loan research. A car loan calculator helps you understand what you could afford by adjusting loan amounts, interest rates and repayment periods. It's a simple way to see how weekly repayments change and a good starting point for car loan research.
Try out an online car loan calculator
4.2 What is a car finance broker?
There are a lot of options when it comes to car loans. With so much to think about, some people choose to get help from a finance broker. A car finance broker is a specialist in car loans, negotiating deals on behalf of their clients.
Why you shouldn't get a car loan from the dealer
A good broker will have access to a range of lenders for both good and bad credit. By assessing their client's financial situation, a broker can recommend a suitable car loan from this set of lenders. Brokers are particularly useful for those who have financial situations that are not straight-forward, such as a complicated credit history or income from Centrelink.
Research – Decide on a budget and talk with a bank or finance broker about your car loan options.
Inspect outside – When inspecting the vehicle, check the exterior for signs of damage.
Inspect inside – Also carefully check the car's interior condition and under the bonnet.
Test drive – Take the car out for a spin and check that it performs well at all speeds.
Negotiate a price – Figure out what is a fair price and negotiate with the seller.
Sign the paperwork – If you're yet to secure a car loan, make sure that the deal is 'subject to finance'.
Read more: New and used car buying guides
5.0 Car facts for the geeks: Car loan statistics 2015
Wondering what new car should you buy? Or just interested in the Australian car market? Check out the following car statistics to get a good grip on how Aussies are purchasing their new rides.
For more new car facts and car statistics, check out Rapid Finance car reviews.
5.1 The most popular new car models 2015
| Model | Sales |
| --- | --- |
| Toyota Corolla | 42,073 |
| Mazda3 | 38,644 |
| Toyota HiLux | 35,161 |
| Hyundai i30 | 32,306 |
| Ford Ranger | 29,185 |
| Holden Commodore | 27,770 |
| Toyota Camry | 27,654 |
| Mitsubishi Triton | 25,238 |
| Mazda CX-5 | 25,136 |
| Volkswagen Golf | 22,092 |
Source: Cars Guide and Vfacts
5.2 Australian car loan statistics: New loan commitments
According to the Australian Bureau of Statistics, a commitment is a firm offer of finance. It has been, or expected to be, accepted by the lender. Commitments accepted and cancelled in the same month are also included in the data.
Car Statistics – Personal finance commitments
| Year ending | New motor cars | Used motor cars | Total vehicles |
| --- | --- | --- | --- |
| 2013 | $551 328 000 | $381 116 000 | $1 049 645 000 |
| 2014 | $615,680,000 | $409,504,000 | $1,156,542,000 |
| 2015 | $674,863,000 | $404,749,000 | $1,227,209,000 |
Car statistics – Commercial finance commitments
| Year ending | Commercial Finance |
| --- | --- |
| 2013 | $1,072,523,000 |
| 2014 | $1,150,924,000 |
| 2015 | $1,216,668,000 |
Source: ABS
Rapid Finance – The experts in car loans
If you need assistance with finding a car loan, then talk to the car loan specialists. At Rapid Finance, we have been helping our clients find car loans for over 17 years. From low rate loans to bad credit car loans, we could help find finance that's a good fit for you.
Talk to a Rapid Finance car loan expert today on 1300 467 274.