There are some things you can compromise on. Your family car's safety isn't one of them.
Fortunately, there are ways to save on your family car's costs without having to compromise on the safety of your vehicle. Here are five tips for families buying a car on a budget.
5. Choose a car that's cheap to insure
The cost of insuring your family car can vary greatly depending on the type of vehicle you choose. That's because your car's power, its manufacturer's history, and its reputation can all affect your premiums.
Cars with lower insurance costs typically feature:
Smaller engines, such as 4 - 6 cylinder naturally aspirated units
Trusted manufacturers like Toyota, Subaru, and Ford
Sedan bodies, these vehicles are involved in fewer accidents
5 star ANCAP safety rating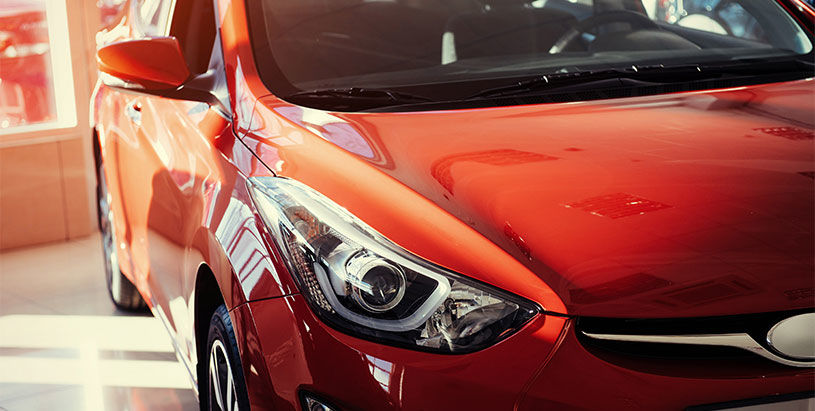 Before buying, contact your chosen insurer and ask for a quote. Then get them to quote you on similar models. You may be surprised by how much you can save by choosing a different engine or brand.
4. Negotiate on price, be prepared to walk away
The Internet has made it easier than ever to find out the real cost of cars.
Gone are the days when the local car dealer could charge what he liked. The power is now with the buyer. If you feel you're getting a bad deal, there are now numerous ways of comparing options from other sellers.
Dealers know this, so don't be afraid to apply a little pressure to get a better price.
If possible, wait for End of Financial Year sales. You can save a lot by buying the previous year's model. Additionally, demonstrator models often feature a reduced asking price.
If you can't get a fair price, don't allow yourself to be pressured into buying. Be prepared to walk away. Other dealers and vehicle options are available.
You could also try our wholesale cars network.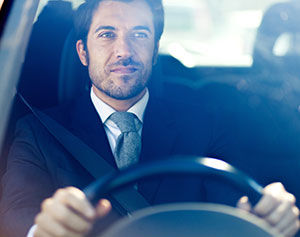 Do you use your family car for work?
If you use your family car partly for work you may be eligible for a business car loan.
Business car loans typically feature lower interest rates. And that means lower repayment costs.
Learn more about business car loans
3. Use a car finance broker
We've all heard the horror stories. People getting caught up in the moment and signing up to an exorbitant rate car loan. Or taking advantage of 0% finance, only to discover later that they're actually paying more in the long term. It's unfortunate, but it happens.
Truth is many people just go with what their bank or local dealership offers. They don't think about their car finance until they find themselves stuck with a dud deal.
This is where a car finance broker can help.
A broker has access to a range of lenders and loan products. They can compare:
Interest rates
Loan features
Fees and charges
Early payout options
They can help you to find a car loan that is better suited to your circumstances. So you can get finance that works for your situation. Rather than finance that works only for your car dealer or bank.
2. Compare fuel consumption costs
Your family car's fuel consumption can affect your household budget more than just about any other factor to do with your vehicle. So, when buying, choose carefully.
These days most manufacturer's advertise their fuel economy up front in the form of litres per 100km. Look for L/100km numbers on their website or product brochures.
It's worth noting that manufacturer fuel consumption estimates may not reflect real world driving. The actual figures can differ depending on conditions and the type of driving you do.
To get a more accurate description, check out online reviews. The reviewers often describe the fuel efficiency they achieved driving in typical conditions.
Essential safety features
When choosing a family car insist on curtain airbags, electronic stability control, and traction control.
A strong cabin and crumple zones are also vital. Always check the ANCAP safety rating.
1. Go with the manual transmission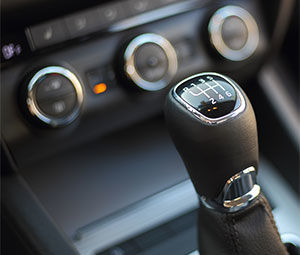 Choice of manual or automatic transmission usually comes down to taste. Some prefer the greater control which manual gearboxes provide while others prefer the simplicity of automatics.
Whichever you prefer, there's no denying that the manual option is nearly always cheaper. Check just about any vehicle's 'from' price and you'll see that the lowest cost model is a manual vehicle.
Here are three popular family cars and the price difference between the base manual and auto models.
| Car | Manual | Automatic |
| --- | --- | --- |
| Ford EcoSport Ambiente | $20,790 | $22,790 |
| Holden Captiva LS CG | $26,490 | $28,690 |
| Volkswagen Golf 92TSI | $22,490 | $24,990 |
Note: Car values are based on base models, excluding on road costs. Valuations sourced from redbook.com October, 2016.
"There are some things you can compromise on. Your family car's safety isn't one of them."
Get expert car finance support
At Rapid Finance, we are car loan specialists. We've been helping Australian drivers find vehicle finance for more than 17 years. And, we could help you too.
We can provide you with expert car finance support. We can help you seek out a car loan. And, we can even assist you in finding the right car.