Why bad credit car loan interest rates are higher
Bad credit car loan interest rates will always be higher than those of comparable secured car loans.
Lenders regard bad credit borrowers as higher risk applicants. Therefore, if you have bad credit, then your lender will consider that you have a higher risk of default.
To compensate for this risk, your lender will charge you a higher interest rate. This is to mitigate potential losses should you default on your loan.
How bad credit car loan interest rates compare
Not all bad credit interest rates are the same. Similarly, not all bad credit is the same. The rate you will be eligible for will depend on your present situation and your credit history.
Here's how bad credit interest rates can stack up.
Lowest secured car loan
comparison rate*
Typical bad credit interest rate
Maximum bad credit interest rate**

4.45% p.a.

10 - 20% p.a.

29.9% p.a.
Not all lenders will offer loans to bad credit borrowers. So, while select lenders may offer you a bad credit car loan with these interest rates, others may not.
Note: these estimated interest rates are used for illustrative purposes. They may not reflect the lowest or highest rate available to you. For information specific to your situation, speak with a finance professional.
*Comparison rate 4.45% p.a. for a commercial car loan, 0-1 year old vehicle, over a term of 3-5 years.

**Does not include comparison rate, setup fees and charges.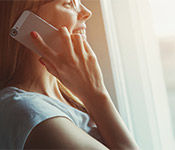 Top tip: applying for a bad credit car loan
Unsure of where to start with your bad credit car loan application?
Multiple denied applications can add red flags on your credit history.
Avoid the traps. Speak with a bad credit car loan specialist.
How to lower your interest rate
To get a better interest rate, you'll need to show lenders that your past financial difficulties are behind you. You'll have to demonstrate that your financial position is now significantly more secure.
So, how can you do that? Well, there's a number of ways.
Stable Employment: regular work and income will demonstrate your financial stability as well as your ability to obtain regular cash flow.
Clean finances: you should do your best to maintain your finances to a high standard, that means on-time payments and no credit defaults.
Reduce debt: repaying existing debt will show your capacity to meet financial commitments. It will also enhance your financial position overall.
Stable residence: residential history can demonstrate your ability to meet your residential financial commitments, such as your rental or mortgage payments.
If you can, focus on improving your employment, financial, debt and residential situation for 12 months before applying.
The longer you demonstrate these things, the stronger your financial position will be. The stronger your financial position, the more likely you are to get a lower rate.
"To get a better rate, you'll need to show lenders that your past financial difficulties are behind you."
The difference a percentage can make
While the difference between a 15 and 17% interest rate may seem small on paper, in reality, that 1% or 2% can make a big difference over the course of your loan.
Here's how that difference in percentage can play out on a $30k, 3 year bad credit car loan.
| Amount borrowed | Loan term | Interest rate | Monthly repayment | Total interest | Difference |
| --- | --- | --- | --- | --- | --- |
| $30,000 | 3 years | 15% p.a. | $1,040 | $7,439 |   |
| $30,000 | 3 years | 17% p.a | $1,070 | $8,505 | +$1,066 |
As you can see, the difference of 2% means more than $1,000 extra in interest costs over the course of your loan.
How a bad credit finance broker can help
At Rapid Finance, we are bad credit car loan specialists. That means we have the knowledge and the experience to help Australians with less-than-perfect credit histories.
We have access to a range of lenders: we may be able to find you a lender or loan option of which you were previously unaware.
We help you to put your case forward: we focus on your financial strengths to help you build your case for car finance.
We can check your credit history for mistakes: we may even be able to assist you in correcting these mistakes on your credit history for free.
Your dedicated loan specialist will help you to seek out finance that is both suitable and available with an interest rate that fits your budget and circumstances.
"That 1% or 2% can make a big difference over the course of your loan."
Searching for the right bad credit car loan?
Apply with Rapid Finance and you'll be assigned a dedicated car loan specialist. Your specialist can take you through the entire finance process, from start to finish.
We understand that credit history alone rarely tells the whole story. We look at where you are today to assess your potential for loan success.
For more information, visit our bad credit car loans page.