Adelaide, the "City of Churches", is Australia's fifth largest city and one of Australia's most liveable. From the shores of Port Adelaide to the planned grids of the park-encircled CBD, Adelaide is often considered an over-looked Aussie property gem.
Those with bad credit and looking to get a house in Adelaide may have an easier time than those in the hotter property markets of Melbourne and Sydney. With more stable property growth and lower overall prices, Adelaide is a good market for bad credit buyers looking for reasonable deals.
Here, in this guide, we share some tips for those looking a bad credit home loan and into the Adelaide property market. For more information about bad credit home loans, call Rapid Finance on 1300 467 274.
Population (2014): 1.3 million (Australia's 5th largest city)
Population growth: 1% p.a.
Median house price: $405,000 (September 2015)
Economy: Large health care and retail sectors
Also known as: 'The City of Churches'
Public transport: Bus, Tram, Rail
Global Liveability Ranking: 5th
Source: ABS, Wikipedia, The Economist
Purchasing a home with bad credit in Adelaide
Property prices in Australia (September 2015)
| City | Median Dwelling price | Year-on-year growth |
| --- | --- | --- |
| Sydney | $785,000 | 16.7% |
| Melbourne | $580,000 | 14.2% |
| Canberra | $551,000 | 0.6% |
| Darwin | $542,500 | -3.9% |
| Brisbane | $460,000 | 4.6% |
| Adelaide | $405,000 | -0.3% |
| Perth | $492,200 | -0.9% |
| Hobart | $305,550 | -0.2% |
Source: CoreLogic RP Data
Step 1: Identify your property goals
The first step to purchasing your dream Adelaide home is to define your property goals. In other words: figure out the main reasons you're buying a home in the first place! This will help you prioritise what is important to you when you're saving for your deposit and when house hunting (more on those steps later).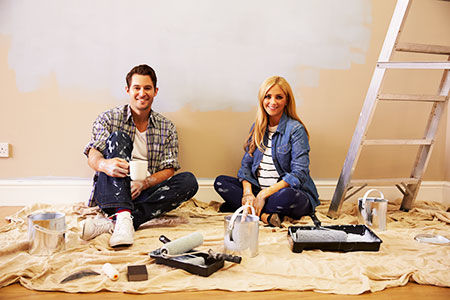 Is this a family home? Then lifestyle will be a big priority. Think about the property's size and the daily work commute, as well as local schools, shops and the community. Weigh these up against what you want today and what you will need tomorrow.
Is this a first home? Your priority may be your career, lifestyle or simply starting out in the property market. There are also First Home Buyers grants which may influence your decision.
Is this an investment? Then your priority will be getting a return on your investment – including capital growth and rental yields. You may want to seek out expert advice, including from financial advisors and property specialists, to help you.
Whatever your reasons for purchasing property, the real trick is to be prepared. This means planning and conducting plenty of research and to determine what you can afford, how much you'll need to save and where to look.
Step 2: Strategies to save money
Whatever your credit history, when it comes to getting into the Adelaide property market, having a strategy to save money is key. This is important not only for saving up a deposit, but it will help demonstrate to your future lender that you have the financial discipline to service bad credit home loan repayments.
It may be a challenge, but it's definitely possible if you're willing to make a few sacrifices and work hard. Putting together a budget and sticking to it should be a core part of your strategy. Then reducing your costs and maximising your income (and saving the difference) will help you get that Adelaide property sooner!
Money saving tips
Start your night out at home
Replace the local supermarket with a discount supermarket
Replace coffee from the cafe with cups of tea
In winter, reduce your reliance on heating
In summer, resist using the air conditioner
Use public transport instead of cabs
Pay down high interest debt as soon as possible
Consider refinancing any existing loans or credit cards as a way to consolidate debt and simplify your repayments
Step 3: Getting the right home loan
Check out more budgeting tips
Now to find a home loan. If you have a bad credit history, then this is the step that seems the most challenging – but it can be done.
In fact, if you have a good savings strategy and are on the way to saving a healthy deposit, your credit history may not be such a big hurdle after all. For those with a bad credit history, a finance expert should be able to help you find the right bad credit home loan for your needs.
Common bad credit home loan features
Interest rate options – Your interest rate options include fixed, variable or some combination of both.
Repayment flexibility – Paying down extra money is a great way to reduce overall cost of a bad credit home loan.
Redraw Facility – Consider a redraw feature if you plan to make additional repayments.
Portability – You can avoid additional fees and costs associated with getting a new loan if you move.
Offset accounts – An offset account means that interest on your savings directly reduce the interest charges on your home loan.
Rapid Finance is a leader in discovering bad credit home loans for those who have had trouble finding finance in the past. Our team have access to a range of lenders who offer bad credit home loans and can help you build your home loan application. We have even helped clients get mistakes off their credit history.
Step 4: Finding a house in Adelaide
Snapshot: City of Salisbury, Northern Adelaide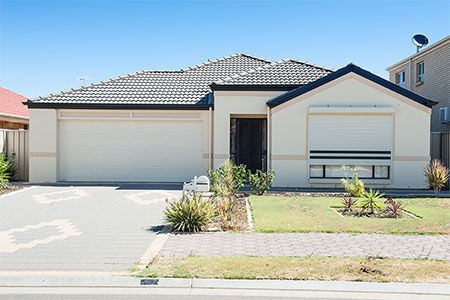 The City of Salisbury is a local government area of Adelaide. It is located on the northern fringes of Adelaide and consists of 32 suburbs over an area of 158 km². It has an estimated population of over 130,000 people. With proximity to Adelaide, the suburbs in the City of Salisbury represent affordability for bad credit home loans.
Source: ABS
Finding a house that matches your lifestyle preferences with the features of a bad credit home loan can be a challenge. When it comes to locations, a bad credit history may lock you out of high priced inner-city properties. But there is sure to be something out there – if you're prepared to look!
So, what are the best Adelaide suburbs for buying a home with bad credit? For a house, there are affordable options outside the inner-city. Apartments may be an option for living closer in, however prices will vary (see off-the-plan concessions for apartments)
Looking for a house? Have you looked into these Adelaide Suburbs?
| Suburb | Location from Adelaide CBD |
| --- | --- |
| Andrews Farm | 29 km NE |
| Munno Para West | 30 km NE |
| Taperoo | 18 km NW |
| Ottoway | 12 km NW |
| Modury | 17 km NE |
| Morphett Vale | 25 km S |
Outer suburbs may be perfect for picking up a cheap deal – but there are still some pitfalls to avoid. The key is not to go with something that is 'cheap' – often you get what you pay for! Instead, look for purchases that represent good value in your price range.
Consider grants and concessions available in South Australia
South Australian property grants and schemes are designed to help those with low incomes or barriers-to-entry break into the property market. These schemes can be very valuable for bad credit property buyers looking for ways to make their purchase even more affordable.
First Home Owners Grant, up to $15,000 – The First Home Owners Grant (FHOG) aims to help first home buyers enter the property market. The SA FHOG only applies to the purchase or construction of new properties; established homes are no longer eligible under the South Australian FOHG scheme. The grant can pay out up to $15,000 for those eligible and the purchased property must have a value of $575,000, or less.
Find out more about the First Home Owners Grant.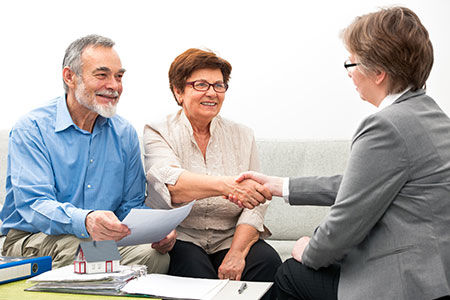 Off-the-plan Concession – The South Australian off-the-plan concession provides a partial stamp duty concession for new or substantially refurbished apartments purchased between 1 July 2014 and 30 June 2016. There is a strict locational condition within the confides of the Adelaide metropolitan area to receive this concession. Qualifying off-the-plan contracts need to have a market value of $500,000, or less.
Find out more about the South Australian off-the-plan concession.
Seniors Housing Grant (SHG) – The Seniors Housing Grant is a grant of up to $8500 available to seniors over 60 years old. The grant is applicable only to new homes valued up to $400,000 and is not available in addition to the First Home Owners Grant, or if the applicants spouse or partner has previously received a SHG.
Find out more about the Seniors Housing Grant.
Want more property resources? Check these guides out.
Questions about bad credit home loans? Talk to the experts.
Wondering if you have a chance of getting a home loan with bad credit? Then let's talk. Our specialist team know the world of home loans inside-out and can recommend the right lender for your circumstances.
Apply online for bad credit home finance or call 1300 467 274 today.