Many factors affect your bad credit car loan.
A car loan interest rate can be 10% p.a. or more for bad credit
A bad credit car loan specialist could find ways to reduce the amount interest you pay.
Interested in interest rates?
You should be – after all, including fees and charges, the interest rate is the "price" of a loan. Even small changes to the interest rate can have a big impact on how much total interest you pay over the life of the loan.
How can you be sure that you're getting the lowest rate available to you? Here, we help you understand bad credit car loan interest rates: what affects them and what are some ways you could reduce yours.
How is a bad credit car loan interest rate determined?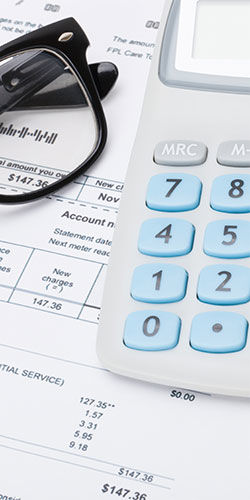 Put simply, the more "risky" you appear to the bank, the more you'll have to pay in interest. Lenders look at criteria in your application to determine what type of loan is suitable for them, which in turn determines what level of interest they charge.
Your credit history – such as past defaults or a missed repayments – makes up a significant part of your application. But it's not the complete picture. Here are some other things lenders look at:
Credit applications – For example, any recent car loan applications will have been recorded.
Your open credit accounts – This can include current loans and credit cards in your name.
Defaults and credit infringements – Things like defaults on utility bills are common.
Repayment history – If a repayment is more than 14 days late it is classified as 'missed'.
Other information – Serious credit infringements such as bankruptcy, Court judgments, and debt agreements can be listed for at least 5–7 years.
You will fall into different car loan interest rate categories depending on your combination these factors. For example, a bad credit car loan rate is usually more than 10% p.a.
How do I reduce my rate?
We all like getting a great price on things we purchase. A car loan is no exception. Ideally, you want a clean credit history. But that's not possible for everybody – it can take years to get a "clean" history.
Instead, there are other ways you can reduce the interest rate on your loan. Here are a few suggestions:
Stable employment – Stability in your employment goes a long way towards demonstrating to your lender that you can manage repayments over the life of the loan.
Clean finances – Bank statements that show sound financial management will appear positive in the eyes of a lender.
Stable address – A history of residential stability will make you look less risky and more suitable for finance.
What else can you do?
Get help – A bad credit car loan specialist can help you with your application, including getting mistakes off your credit history.
Refinance – Refinancing a previous loan can help you reduce interest payments.
Using bad credit loans to re-establish your credit history
Credit reporting agencies collect your financial activity and share it with lenders when you apply for credit. Everything from a previous bankruptcy to unpaid bills is recorded on your credit history.
It used to be that only 'negative' activity could be recorded on your history. However, there have been changes to the way credit history is reported in Australia. Known as Comprehensive Credit Reporting, positive things – like paying your repayments on time – are now recorded.
How is this useful for someone with bad credit? A bad credit car loan not only gets you a new car, but it can be a way to rebuild your credit history. This is useful if you intend to get finance in the future, such as a home loan, or want to refinance later down the track with a reduced interest rate.
More questions? Check out these resources:
Talk to a finance specialist about your situation today
For more information, talk to the experts in bad credit car loans today. Rapid Finance is the expert in helping their clients uncover bad credit loan options – and we could help you, too.
Apply with Rapid online, or call the team on 1300 467 274