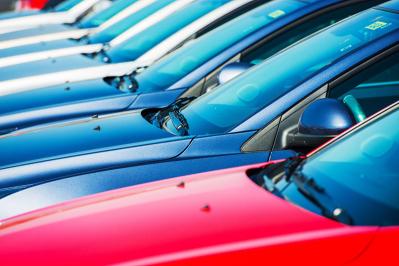 Have you found your dream car but don't have the cash to pay for it? Are you scared your bad credit will mean being rejected for a loan?
If you're in the market for a car loan but concerned about your bad credit history, this guide is for you. Getting a car loan with bad credit may be challenging, but it is possible and easier than you may think.
Rapid Finance, with over 20 years of experience in the industry, is committed to assisting individuals with bad credit in securing car finance. As a trusted broker, we work closely with you to improve your chances of a successful application, even offering free access to your credit files.
Understand Your Credit Score
A crucial determinant of whether a lender will approve your loan application is your credit score. In Australia, credit scores range from 0 to 1200. The higher the score, the better your creditworthiness. If your score is lower than 5 or 600, there are steps you can take to improve it.
Steps to Apply for a Car Loan with Bad Credit
1. Check Your Credit Report
Before anything else, review your credit report. Rapid Finance can help you check your credit file for free. It provides an overview of your financial history, including loans, defaults, and late payments. If there are any errors, you can contact the relevant credit reporting agency to have them corrected. Rapid Finance can help you through the process.
2. Improve Your Financial Habits
Boost your credit score by adopting better financial habits. Pay your bills on time, reduce your debt where possible, and avoid making multiple loan applications within a short period. Each application results in a credit check, which can temporarily lower your credit score. Oh, and be careful how much of your income goes on gambling, as this will seriously affect your chances of loan approval.
3. Save for a Larger Deposit
While not necessary, a larger deposit can show lenders that you're serious about the purchase and reduce their risk. This could increase your chances of loan approval, even with a poor credit score.
4. Consider a Guarantor
If you're struggling to get a loan due to bad credit, having a guarantor can help. This is a person who agrees to repay the loan if you cannot. It gives the lender additional security, making them more likely to approve the loan.
5. Offer Assets as Security
You may enhance your loan approval chances by offering assets, like your home, as security for the loan. This collateral reduces the lender's risk and could help you secure a better loan rate.
Rapid Finance is Here to Help!
Rapid Finance has an established track record of over 20 years, specialising in car finance for individuals with bad credit. We have a panel of lenders who understand that not all borrowers have perfect credit histories.
Our lies in their expertise in presenting our customers loan applications in the best possible light, enhancing the chance of loan approval with lenders. Moreover, our deep understanding of the Australian car finance market allows us to provide customised solutions that align with your specific financial circumstances.
Conclusion
Although bad credit can make the path to securing a car loan more challenging, it's not as hard as you'd think, with our help. By understanding your credit score, improving your financial habits, saving for a larger deposit, and considering a guarantor, you can boost your chances of getting a car loan.
Rapid Finance is here to help, as a reliable partner in your journey, guiding you at every step, and ensuring that your application is presented optimally. Remember, every financial decision you make impacts your credit score. So, make your repayments on time, and over time, you'll improve your credit score, making future borrowing easier.
As always, it's recommended to speak with a financial advisor before making any significant financial decisions. With Rapid Finance, you're in experienced hands, ready to make your dream of owning a car a reality, regardless of your credit history.
We are here to help, call Rapid on 1300 467 274 to see if we can help you find a car loan or a suitable bad credit car loan.