Practical advice for saving money on car finance
Buying a car? If you're like most Melbourne car buyers, you're going to need a car loan.
While some have the luxury of buying a car outright, the majority of us will need to get a loan. Fortunately, unlike paying cash, when it comes to choosing a car loan, you have a range of options to choose from.
Here are some savvy car loan tips and tricks that could help you to get a better deal.
Just want to find suitable finance? Check out our car loans page or call 1300 467 274
5. Get a lower interest rate with a business car loan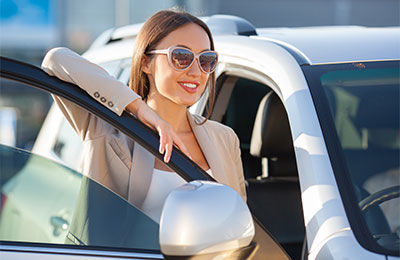 Do you use your car at least partly for work? You may be eligible for a business car loan.
Why should you consider a business car loan? Because...
Business car loans typically have lower interest rates than personal car loans.
Here's how they compare.
Personal car loan interest rates vs. business car loan interest rates
| Loan Type | Personal | Business | Loan term | *Interest rate | *Comparison rate |
| --- | --- | --- | --- | --- | --- |
| Secured Car Loans | Yes | No | 2-7 Years | from 4.60% | 6.55% |
| Chattel Mortgage | No | Yes | 2-7 Years | from 4.10% | 6.05% |
| Commercial Hire Purchase | No | Yes | 2-7 Years | from 4.10% | 6.05% |
As you can see, the interest rates on the business car loans are 0.5% lower.
This may not seem like a lot, but ask anyone who knows savvy car finance. They'll tell you that half a percent can add up to a significant saving in the long term.
*These rates are used for illustrative purposes only, and may not reflect the lowest or highest rate available to you. For information specific to your situation, speak with a finance professional.
4. Ditch early exit fees with flexible features
Not all loans are flexible. Particularly when it comes to additional payments and early payouts.
In fact, many lenders will penalise you with loan fees if you try to pay out your loan early.
You'll know these charges as:
Early repayment fees
Early exit fees
Administrative fees
Essentially, many lenders charge you for perceived loss of income, due to you paying off your loan early via additional payments and early lump sum payments.
The good news is that these fees do not apply to all loan products.
You can avoid these fees and charges by choosing a loan with more flexible features.
So, if you think you might pay out your loan early, speak to a savvy car finance broker, about negotiating a loan with flexible features and no early exit fees.
3. Shorter loan terms = less interest paid
The longer your loan term, the more you pay in interest overall.
Think of it like your credit card. You're always working hard to pay off those last expenses. Because you know the longer you take, the more interest costs incur, the more you pay in total.
A car loan is no different.
Here's how two car loans for the same Ford Falcon XR6 valued at $43,990 stack up.
The only difference is the length of the loan term.
|   | 3 year loan term | 5 year loan term |
| --- | --- | --- |
| Amount borrowed | $43,990 | $43,990 |
| Comparison rate (%) | 6.05% p.a. | 6.05% p.a. |
| Monthly repayments | $1,339 | $851 |
| Total interest paid | $4,223 | $7,098 |
| Difference | -$2875 |   |
As you can see, by taking the shorter loan term and paying more each month, you can effectively take $2875 off of the total cost of your loan. Now that's a savvy car loan saving!
2. Just say no to 0% dealer finance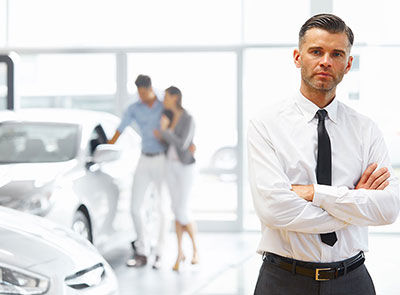 How many of us have been tempted by the allure of a 0% Finance Deal? After all, how can you get a better offer than 0%? That's the most savvy car finance, right? Well, not necessarily, because...
In order to make up for the profit lost in interest, dealers regularly refuse to negotiate on the price of vehicles available with 0% finance. In fact, in some cases, they may even mark prices up.
And, that means you could be paying $1000s more for your car, just to get that 0% offer.
Because of this, you could end up paying significantly more overall than if you'd simply negotiated on vehicle price and chosen a low rate car loan.
1. Use a savvy car finance broker
You might not shop around for the best car loan deals every day, but car finance brokers do.
A savvy car finance broker is your specialist in car loans.
They can provide you with access to:
100s of loan products
A range of lenders
Loan advice and support
A broker can connect you with loan options of which you weren't previously aware. They can also help you to build your case for finance and to negotiate with lenders.
Whether you're after a loan with:
A low interest rate
Flexible features
Fewer fees
Ultimately, they can assist you in finding and securing the most suitable car finance for your situation - even if you have a less than straight forward credit history.
"Here are some savvy car loan tips and tricks that could help you to get a better deal."
About the author
At Rapid Finance, we are your specialists in car finance. Whether you're after a business, personal, or bad credit loan, we could help you with our savvy car loan know-how.
We take the hassle out of finding suitable and savvy car finance with a simple and speedy application process, expert advice, and a dedicated finance specialist for every customer.
Find out more on our car loans page or call 1300 467 274