0% car finance sounds too good to be true, because it is
There's an old saying—"If something sounds too good to be true, it probably is." Nowhere is this more evident than in instances of 0% car finance deals, which are commonly offered by car dealerships.
Why?
Because, despite the highly touted '0% finance rate' a new car purchased with 0% car finance could cost you more than an identical car purchased with a typical low interest car loan.
Here's how they get you.
Alternatively, learn how we could get you a better car finance deal.
Why you're likely to pay more — not less — with 0% finance
A recent story by News Corp Australia detailed the story of a new Nissan Pulsar. It was first advertised at $19,990 drive-away with a regular interest rate of 8%.
However, weeks later when the very same car was advertised with 0% car finance, the asking price had been jacked up to $24,990.That's a full $5,000 added to the price-tag, for the supposedly 'better value' 0% finance.
But how could that be? Surely the 0% finance will work out cheaper in the long term, over the life of the entire loan... not necessarily.
Here's how the two options compare.
|   | Car with 0% finance | Car with a typical car loan |
| --- | --- | --- |
| Interest rate | 0% | 8% |
| 2015 Nissan Pulsar Price | $24,990 | $19,990 |
| Fortnightly repayments | $320.38 | $288.66 |
| Total interest paid | $0 | $2,560.90 |
| Total car + finance costs | $24,990 | $22,550.90 |
| Cheapest | | |
As you can see, the car with a typical low interest car loan is cheapest.
A full $2,449.10 cheaper than the car with 0% finance. Just think what you could do with that extra money.
*Comparison excludes establishment fees and other charges which may apply. Interest rates are used for example purposes. They may not represent the highest or lowest interest rate available to you.
read more:
Other tricks and traps of 0% car finance
Jacking up the upfront purchase price isn't the only way that car dealerships try to claw back their money on 0% car finance deals. They may also try one or all of the following tricks.
1. Reduced trade-in value
If you choose 0% car finance at the dealership and you're trading in a used car you may find that the dealer will pay less for your used vehicle, thereby reducing your car's trade-in value.
2. Less (or no) room to negotiate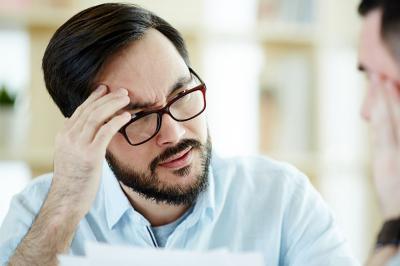 Haggle at the car yard and you can most likely negotiate a discount of 5 - 10% off the car's purchase price.
A discount on a car advertised at $19,990 could be anywhere between $999.50 and $1,999—that's a saving of almost $1,000 and $2,000 respectively.
With 0% finance though, dealers are less likely to negotiate on price. They may even refuse to negotiate on price completely. So there's little haggled savings or no negotiated discounts.
3. Fewer loan options
Typically, car loans come in a range of options which you may want to advantage of, depending on your situation. Car loan options can include:
Balloon payments
Flexible repayments (no early-exit fees)
Short or extra long terms
However, with 0% car finance deals many of these options are regularly not available. It's more often a one size fits all approach. Because of this, you may get a loan that's not suitable for your needs.
4. Fees, fees, fees
Always check for fees and commissions on 0% car finance.
In one instance, a 'shadow shopper' working for consumer advocacy website Choice was offered an $18,000 loan with a $265 establishment fee, a $5 monthly fee and a $495 dealer fee/commission.
That's $760 in fees and commissions upfront, and $5 a month ongoing or $180 in total over a 3 year loan.
"0% finance could cost you a lot more than a typical low interest car loan."
A better alternative to 0% finance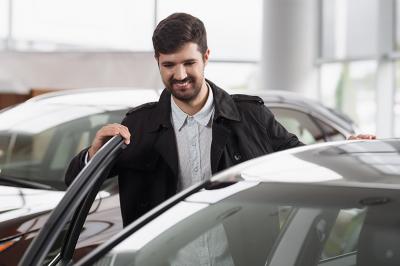 Fortunately, there are a range of alternatives to 0% finance. A regular secured car loan with a low interest rate is the most popular option. A loan of this type will typically come out cheaper.
To find out how you could potentially save even more on car finance, contact one our friendly team at Rapid Finance. We could help you to secure a low interest car loan that's right for your situation.
Learn more on our car loans page or call 1300 467 274