What to do before, during and after purchasing a car.
Car shopping can be almost as exhilarating as that first drive. But it's always wise to keep your cool and a sensible head whilst making a big purchase. Poor research and hurried inspections can lead to a disaster if your dream ride turns out to be a lemon. Instead of hitting the open road, you'll be driving your new set of wheels to the mechanic.
So how can you avoid a car disaster?
Make sure you do your research, ask plenty of questions and thoroughly inspect the car and related documents.
Find a finance broker who can help you secure a great deal on finance as well as sort out the associated paperwork.
After the purchase, make sure you keep on top of payments. You may be able to get better finance later on.
Read our full guide below to get tips and advice on purchasing a new car or a used car. For more information about car loans, call the Rapid Finance team on 1300 467 274 today. Or simply apply for car finance online.
Before Purchasing a Car
Research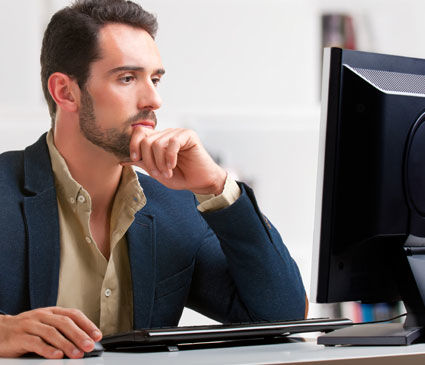 This first step seems obvious, but it's worth pointing out. While it's tempting to make a impulsive decision and fall in love with the first car you see, you might save yourself a lot of trouble later on by doing plenty of research.
Ask yourself:
What are my needs? Is this a car for the whole family, or is this my dream machine?
How much can I afford? How much should my repayments be?
Do I want all the features of a brand new car, or can I settle for a used car?
Check out our car reviews page for ideas on some great options available for small and large families, tradesmen and car enthusiasts.
Inspect and ask questions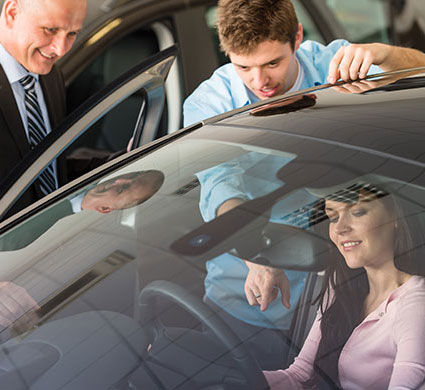 When you find a car that is a perfect fit, it's time to inspect the vehicle and ask the current owner or dealer a few questions. You want to get to know the car – and the owner – before you make any commitment to purchase. Some good questions to ask could be:
Is there any money owing for previous finance on this car?
How many previous owners have there been?
Has it been in any accidents?
What driving conditions has the car normally been in? Has it been off-road?
Where is the service book and can I look over it?
Red Flags
Even if a car looks perfect, don't let 'love at first sight' cloud your judgement. Whilst inspecting the car and asking questions, be on the lookout for the tell-tale signs of a risky purchase. Naturally, if you are purchasing a used car from a private seller, take extra caution at this step.
Some red flags to look out for include:
A really cheap price. "If it seems too good to be true…"
'Cash only' deals. There is usually a reason that a seller will only ask for cash. Find out why.
Colour mismatches or gaps between panels. This is usually a sign of a previous accident.
Non-genuine parts. Be on the lookout of for anything that looks out of place, including bolts and fittings.
Irregular servicing. Check the service history to make sure the vehicle has received regular servicing throughout its lifetime.
Evidence of damage. Worn tyres, rust, oil leaks or suspicious residue may reveal lack of regular maintenance or emerging problems.
When Purchasing a Car
If you're happy with a car, it's now time to buy! But don't think you're out of the woods yet, there are still some things you need to get right at this stage. Whether you are purchasing through a dealer or a private buyer, you need to make sure that all the paper work is in order, the final price has been negotiated and car finance has been sorted.
Through a Dealer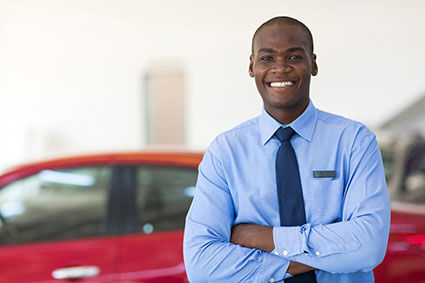 If you are purchasing through a dealer you will sign a Contract of Sale. However, be wary of the dealer attempting to sell you finance. In the excitement of buying a new car, it's tempting to rush through this process, but dealer car finance is not a great deal and things may not be what they seem with 0% car finance.
Always look for the flexibility to shop around. Signing a contract that is "subject to finance" will give you the opportunity to assess all your options and find alternative used car finance. This extra step may save you a lot of time, money and hassle later.
Private Sellers
If you have found your new car from a private seller, take extra care in the inspection process. When you are finally satisfied, negotiate the final price with the private seller. At this point, there is a lot of paperwork to finalise, including sale documents as well as receiving the original service book and registration papers.
In addition to providing finance, a used car finance broker will be able to sort out all the final paperwork at this stage. Just pick up the car, and we can take care of the rest.
What are total costs?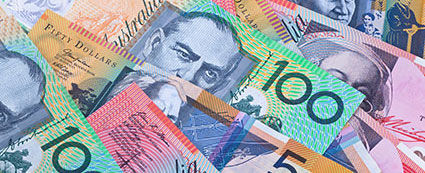 Even after you have negotiated the final price, that's not the end of the total costs. There are additional expenses to consider before you can finally get on the road. Make sure you leave some room in your budget to account for all the additional costs which are easy to forget about, including:
Stamp duty
Transfer fees
Registration (if required)
Transport costs (if interstate)
After Purchasing a Car
Make sure that you keep up with the finance commitments and stick to your budget. Not only will this help you enjoy your new car, but it may help to reduce your payments later if you can negotiate a better finance deal.
Keeping on top of payments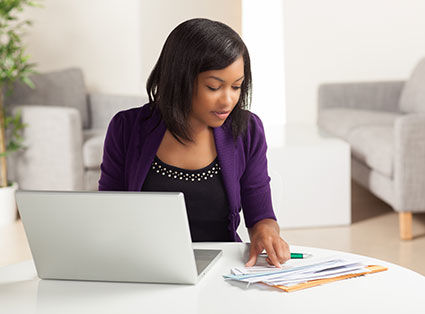 Keeping on top of car finance repayments shouldn't be hard, as long as you have the right finance solution for your needs. You also need to make sure that you have accounted for the additional expenses of owning a car including registration, servicing and petrol costs.
A good broker will have worked with you to find the right amount of finance you can manage in your circumstances. At Rapid we also make sure that we have structured any direct debit payments to be in time with your pay cycle, so your financial commitments are always paid on time.
Later down the road: refinancing
The good thing about maintaining good financial health is that you may be able to get a better finance deal later.
After 12-18 months of regular and timely repayments you may be able to refinance your car loan. This means that you could reduce the interest rate and repayments amounts or get more flexibility. Find out more about the benefits of car refinancing.
Looking for a Good Finance Broker?
Rapid Finance has over a decade of matching our clients with their ideal car loan. Whatever your background or past credit history, our finance experts can help find a great loan for your new or used car, as well as help you with all the paperwork. We make purchasing a new or used car easy.
Call our team on 1300 467 274 to see how we can help you find your new car.