Buying a Used Car
Our inside tips on avoiding the highway to hell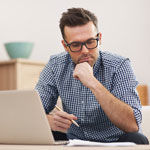 Step 1 - Do your research
Before looking for used cars, decide on your maximum budget - and make sure you stick to it.
Go online and see what's out there for your price range. Make a shortlist and start checking seller reviews online.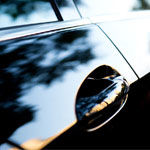 Step 2 - External inspection
Once you've decided which car(s) to check out, it's time to conduct an external inspection. You should do this regardless of whether the car is being sold privately or through a dealer.
Walk around the outside of the car and check:
Corners of bodywork for scratches
Panels for dents
Tyres for tread on inside and outside edges
Headlights and tail lights for cracks
Windows for chips
Walk around a second time and double check everything.
Pro Tip: If possible, inspect the car outdoors (rather than in a showroom), under the sun. This makes it easier to see dents and scratches.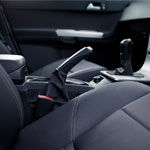 Step 3 - Internal inspection
Open up the doors and boot and check:
General condition of the car - it should be clean and tidy
Switches and knobs on dash/console are present and working
Electrics are working - including stereo
Seat belts work
Kilometres on odometer match the seller's claims
Upholstery for rips
Back seat pockets - often they get ripped easily
Spare tyre and jack/tool kit are in the boot
Service log book - have there been regular services? And if so, by the same mechanic?
Pro Tip: The internal inspection gives you an indication of whether the car's been well cared for. If the interior looks neglected, it probably hasn't been serviced regularly either.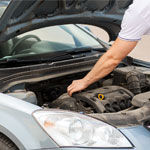 Step 4 - Under bonnet inspection
Pop the hood and see what condition the engine is in. Look out for:
Oil or water splatters - this can indicate leakages
Engine cleanliness. A clean engine shows the car has been well-maintained.
Vehicle Identification Number (VIN) - note it down so you can run a security check on the car
Oil colour - the darker it is, the longer it's been since service
Fluid levels - water and coolant
Note - We have seen many vehicles sold by dealers that turn out to be lemons and cause customers years of grieve – Unless we are locating you a vehicle through our wholesale car network, where we take that responsibility, we recommend a full mechanical and electrical checkup be done before settlement / full payment to the seller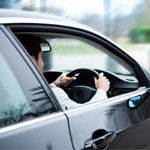 Step 5 - Test drive
Now it's time for the fun part!
Take it for a spin along a test drive route that includes a 50-60km zone AND a 100km+ zone (like a freeway or highway). The car needs to perform well at all speeds.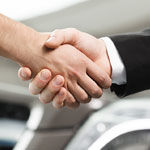 Step 6 - Do a deal
Time to negotiate a price! Consider:
How the price compares with other cars you researched What's included? Many dealers include extras like warranties and roadside assist in the price. Is it an on-road price - i.e. does it include charges like stamp duty and registration? Does the price include delivery, or will you have to come back and pick it up?
Don't be scared to drive down the price if you think it's inflated.
Be aware, during the Covid 19 Pandemic there has been a massive vehicle shortage in Australia – No new vehicles have come into the country for nearly two years – This has actually pushed prices up for new and second hand cars – A discount may not be possible 
Pro tip: if the dealer includes a warranty, be mindful there may be conditions (such as the car needing to be serviced at the dealership you bought it from). There are no warranties on private sales.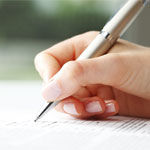 Step 7 - Sign the paperwork
So you've got yourself a deal - great work! But before you sign anything, check:
The seller is the registered owner. Check that the name on the registration documents matches the seller's driver's licence.
The Personal Property Securities Register (PPSR) to ensure the car hasn't been:
Written off
Stolen
Advertised by the seller with money still owing on it
Pro Tip: If paying by direct debit or bank transfer, ask to see a copy of the seller's bank statement. Again, make sure it's in the seller's name.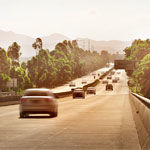 Step 8 - Drive away!
Talk to your insurer and make sure you're covered from the instant you take possession. Congratulations - and happy cruising!