Lenders do not offer guaranteed approval for home loans.
Home loan approval will depend on the applicant meeting certain criteria.
Expert home loan help can improve your chances of approval.
Looking for guaranteed home loans with bad credit? Here's what you need to know:
In a perfect world, it would be easy to purchase the property of your dreams. Home loans would be guaranteed and applications a breeze. And the removalists wouldn't scuff the dining table, either!
Of course, the reality is that there are restrictions and rules when it comes to home loans. These are necessary measures enforced by lenders to ensure that applicants are not burdened with unsuitable finance. But they make getting a home loan tricky.
If you can't get guaranteed approval for your home loan, what's the next best thing? Understanding what lenders look for on a loan application is a good start. The next step is to then work towards making your application as strong as possible.
Home loan approval is difficult for someone with bad credit – but may be possible.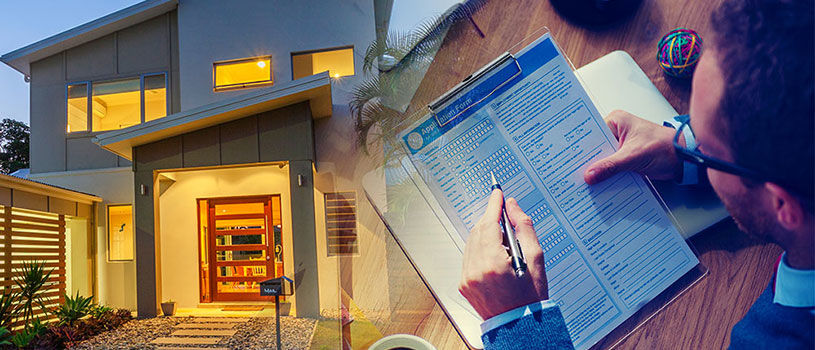 What about bad credit home loans?
There's no denying that a bad credit history can hang around your application like a bad smell. Things like credit card defaults or a previous bankruptcy will remain a black spot on any application for finance, let alone a home loan.
So yes, home loan approval is difficult for someone with bad credit – but it may still be possible. In these cases, you just need to work to build up a strong case for home finance.
To begin, you'll need to identify and develop your financial strengths. This could be your employment history, income or residential history. A finance expert can help you identify these strengths and find finance matched to your needs and financial circumstances.
Olivia had been knocked back by the banks. But with help, she was able to present her case and get a home loan that was more effectively suitable for her.
What else I need to know about bad credit loans?
You'll need to know what a lender will look over when considering your application. If you understand this, you can work towards strengthening your application or improving your situation.
Here are some things a lender will look at:
Credit history
Current debts
Income
Employment history
Past and current addresses
How does a credit history affect home loans
What about 'no deposit' loans?
Again, lenders are unlikely to offer 'no deposit' home loans. Typically, you'll need to provide 5% deposit at least. For bad credit customers in particular, the higher the deposit, the better.
To reduce home loans fees aim for a deposit of at least 20% (80% LVR).
However, there are other options you can consider. A third party – normally a partner or a family member – can become a guarantor or a co-signer to your loan. This provides an extra layer of financial protection to the lender in case you fail to make repayments.
While getting a co-signer or guarantor won't guarantee home loan approval, it may improve your chances and reassure the lender that repayments will always be made on time.
No deposit loans – are they possible?
More questions? Talk to a finance expert today
Getting a home loan with a bad credit history is difficult – but with help it could be possible. At Rapid Finance, you'll get your very own dedicated home loan specialist who will investigate your situation and match it with a bad credit home loan.
Call the Rapid Finance team on 1300 467 274 or find out more about applying for a home loan.