Perth is one of the most isolated cities in the world. It's closer to Jakarta and Bali than Melbourne and Sydney. But despite occupying a tucked away corner of the world, it's becoming a destination for affordable residential property.
As the Australian mining boom cools, there are now plenty of affordable deals available in Perth property – from middle-ring suburbs, to regional-planned suburbs – which present a great opportunity for bad credit buyers looking to get their foot in the door.
Check out our four steps to achieving your goal of owning property in Perth below. For more information about Rapid Finance bad credit home loans, call 1300 467 274.
Population: 2,021,200 (2014)
Population growth: 2.5%
Median house price: $492,200 (Sept. 2015)
Economy: Services industry, resources sector
Also known as: "City of Light"
Public transport: Trains, buses, ferries
Global Liveability Ranking: 8th
Source: Wikipedia, ABS, CoreLogic RP Data
4 Steps to buying your home in Perth with Bad Credit
1. Identify your goal

The first step to any property purchase is identifying your personal goals and figuring out where property fits into the equation. Some questions to ask yourself include:
"Why am I purchasing property?"
It may seem obvious, but this is an important question for you to pick apart. Are you interested in buying property as an investment, or is this a lifestyle choice for you and your family? The answer will influence everything else that follows – whether you buy a house or an apartment and which suburbs you shortlist.
The important thing to note is that property is not risk-free – if you're interested in Perth property as an investment, then be sure to consult local Perth property experts.
"What are my short-term goals?"
Think about where you want to be in 6, 12 and 24 months' time. Will saving for a deposit impact on these goals? If you value going out and spending big, or have a lavish overseas holiday planned, then maybe you should review these goals.
"What are my long term goals?"
Where do you want to be in 3, 5 and 10 years' time? What stage is your family in? Is it time to upgrade, or time to downsize? Purchasing property should be a long term decision, so think about what your long term plans are.
"What is my credit history? What are my bad credit home loan options?"
If you have a bad credit history, then getting a home loan may not be as easy as applying with your everyday bank. It's highly likely that you can get a bad credit home loan, but you may want to consider talking to a bad credit home loan specialist to help you discover your most suitable options. (See 'Step 4' for more about bad credit home loans).
Property prices in Australia (September 2015)
| City | Median Dwelling price | Year-on-year growth |
| --- | --- | --- |
| Sydney | $785,000 | 16.7% |
| Melbourne | $580,000 | 14.2% |
| Canberra | $551,000 | 0.6% |
| Darwin | $542,500 | -3.9% |
| Perth | $492,200 | -0.9% |
| Brisbane | $460,000 | 4.6% |
| Adelaide | $405,000 | -0.3% |
| Hobart | $305,550 | -0.2% |
Source: CoreLogic RP Data
2. Save, save, save!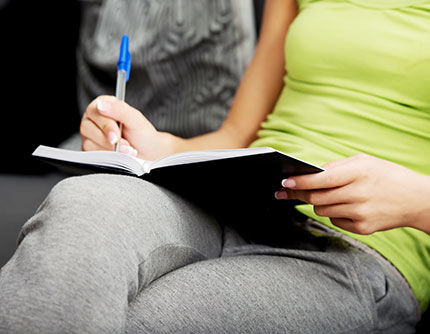 So, you have your goals in mind. Now it's time to put together a strategy to make these goals a reality. In case you haven't started already, saving is a big part of getting a home loan and landing your property. So putting together a strategy to save is not only a great way to get together a deposit as soon possible, it also helps you develop a great saving habit for future home loan repayments.
Saving for a deposit is a challenge that is achievable by setting goals and putting together a plan. The central part of this plan will be your budget – figuring out your income and expenses, then understanding where savings can be made. Finding ways to maximise your savings will help you reach your Perth property goals sooner!
3. Finding the right Perth property
Snapshot: Baldivis, South of Perth
Baldivis is an outer, semi-regional suburb of Perth. It is located 46km south of Perth's CBD, in the City of Rockingham local government area. Its population in 2011 was over 17,000 people, and since then has been identified as a fast growth corridor, contributing to WA's population increase.
For many years, Perth has been experienced a high level of population and economic growth. More recently, property prices have cooled, providing an opportunity for those looking to get into the property market.Price is a key consideration when purchasing any property, but for those with bad credit, finding a property that is affordable and that matches their bad credit home loan is particularly important. Perth offers an attractive case for these particular buyers.
As of 2015, it remains one of the most affordable cities in terms of property prices, placing 5th in median house price costs across capital cities. As a bad credit home buyer, there are a number of 'middle-ring' suburbs that offer the most value for money, balancing proximity to the CBD with affordability.
Looking for affordable Perth property? Try looking at some of these Perth Suburbs
| Perth suburbs for apartments (distance from CBD) | Perth suburbs for houses (distance from CBD) |
| --- | --- |
| Joondanna (7km north) | Wembley (5km west) |
| Nollamura (10km north) | Bayswater (7.5 km north) |
| Maddington (18km south east) | Lockridge (14km north) |
| Koongamia (23km east) | Gosnells (20km southeast) |
Outer suburbs may be perfect for picking up a cheap deal – but there are still some pitfalls to avoid. The key is not to go with something that is 'cheap' (you'll get what you pay for!). Instead, look for purchases that represent good value in your price range. So visit as many properties as you can and remember to take notes!
4. Find a bad credit home loan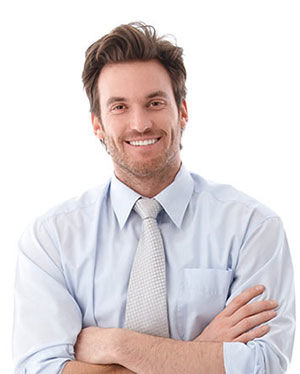 Now to find a home loan. If you have a bad credit history, then this is the step that seems the most challenging – but it can be done.
In fact, if you have a good savings strategy, budget, and are on the way to saving a healthy deposit, your credit history may not be such a big hurdle after all. For those with a bad credit history, a finance expert should be able to help you find the right bad credit home loan for your needs.
Tips to finding a home loan: do's and don'ts
DO: demonstrate your financial stability. Showing stability in both your employment and address goes a long way in your bad credit home loan application. If you do move jobs, be prepared to provide extra information to demonstrate your job security.
DO: find professional advice. If you get knocked back for a loan or have a bad credit history, then find a bad credit home loan expert to help you weigh up and understand your available options.
DON'T: 'over-apply' with lenders. Applying for multiple home loans over a short amount of time will not improve your chances of approval. In fact, over-applying has a negative affect on your credit history.
DON'T: lie on your application. Being dishonest on your application will not improve your chances of approval. All loan applications are thoroughly checked by lenders, so any errors – even unintentional ones – will be caught out.
Bonus step: First Home Owner Grant (FHOG)
Compared to other Australian states, Western Australia offers a less comprehensive list of grants and concessions for the purchase of property. The main benefits for residential property buyers are for first home buyers in the form of a First Home Owner Grant.
The Western Australia First Home Owners Grant is a one-off grant available to eligible participants. The WA FOHG is no longer available for established homes. For new homes, a grant of up to $10,000 is available capped at purchases of $750,000, or $1,000,000 if the property is above the 26th parallel.
If you're a first home buyer, then this grant may influence your property decisions. But it's important to note that the availability of a grant should not be the primary reason for purchasing one particular property over another. First and foremost, a property needs to match your goals and budget.
What is Lender's Mortgage Insurance (LMI)?
LMI protects the lender in the event that the loan holder defaults on repayments. LMI is for the benefit of the lender, not the borrower – but without it, you might not get the loan. If you aim to get a 20% deposit, you can avoid paying LMI and reduce the overall cost of your loan.
Talk to a bad credit home loan specialist today
Have more questions about getting a home loan with bad credit? Then let's talk. Our specialist team know the world of home loans inside-out and can recommend home loans to match a variety of personal circumstances.
Apply online or call 1300 467 274 today.