This article is general information only and is not intended as investment advice. Purchasing property involves risk, so seek professional financial advice before making any investment decisions. This article may contain links to external party websites. Rapid has no control or authority of any kind over the content of these websites and disclaims any responsibility for anything stated or claimed therein.
Moving from bad credit into the Melbourne property market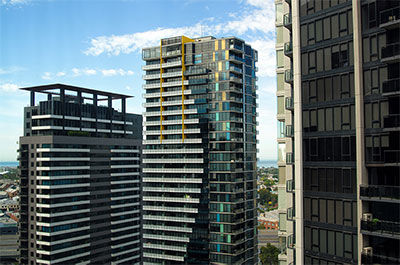 A bad credit history can seem like a long, unending consequence of past financial mistakes. With bad credit, you may feel like you are locked into renting for the long haul, or sticking with your current home without any prospect of building long-term wealth. Quite simply, past financial outcomes now impact your ability to plan for the future.
Thankfully, with some hard work, you can move on from bad credit and start building wealth and security – whether that's owning a home to live in, or starting out investing in the property.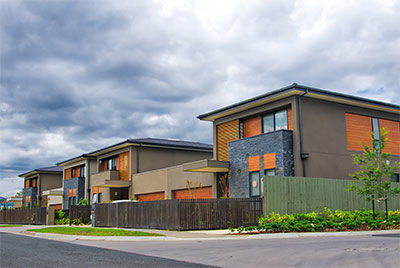 The Melbourne property market is one of the biggest property markets in the country. That means that there is a diverse range of property on the market, including inner-city townhouses, city apartments, units and suburban dwellings.
The range of available housing is an opportunity for bad credit property buyers, as there is a good chance you can discover a fantastic property which fits your needs – even if it does take time to research and seek out.
Here, in this guide, we share some tips for those looking to move past bad credit and into the Melbourne property market. Whether it's for a home, or as an investment, the key is to do your research, identify your goals, plan to save, secure a bad credit home loan and search, search, search!
Identify your property goals
The first step to getting a home on bad credit is to understand your motivations for making the investment. Will this be your home for you and your family for the long term? Or, is this primarily an investment?
The first thing to remember is that property is not a get-rich-quick-scheme. You need to understand why you are choosing to buy property and match your goals with your lifestyle, budget and plans for the future.
Why is this step so important?
It's easy to understand why so many people feel rushed into purchasing property. Good deals seem like they might evaporate in an instant and with limited choice stemming from a bad credit history you may feel like no other option will come your way.
The reality is that, according to a survey conducted by Mortgage Choice, up to 28% of home buyers regretted the area they bought in, while 33% wanted to look around more before buying. The simple truth is that a mortgage is a big financial commitment, so spending extra time at the planning stage can have big pay-offs over the lifetime of the loan.
As property commentator Chris Gray puts it, in and article published by finder.com.au: "The first thing to do when you're getting into property is to not to look at any physical property at all... Property is the last thing on the list. It's the last 5%."

Getting a strategy to save
As someone with a bad credit history, you may already be familiar with the consequences of poor financial planning, or even just plain old bad luck.
Whatever your credit history, when it comes to getting into the property market, getting a strategy to save is key. This is important not only for saving up a deposit, but it will help demonstrate to your future lender that you have the financial discipline to service bad credit home loan repayments.
It may be a challenge, but it's definitely possible if you're willing to make a few sacrifices and work hard.
Melbourne-based writer and editor Nicole Haddow, speaking to domain.com.au, managed to pull together a deposit to purchase her own apartment after making some adjustments to her lifestyle. "I gave up a lot of things that 30-somethings might not be prepared to," says Nicole. "The list includes: brunch, taxis, expensive social events, new clothes, hair appointments and shouting rounds at the pub."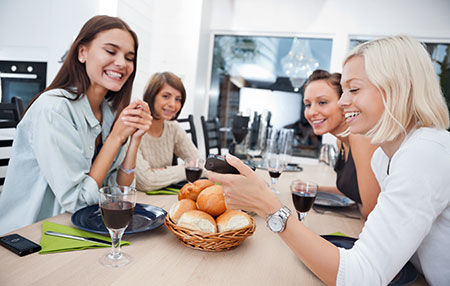 Being creative about entertainment is one way you can reduce your expenses and build your deposit. "Nights out were often replaced with coffees and visiting friends at their house with a cheap bottle of wine under my arm," Nicole says.
In addition to cutting costs, taking up extra work to boost your income is another tactic to get into the property market sooner. "I had multiple sources of income. I held a full-time job, supplemented my salary with freelance writing," explains Nicole.
To secure a home loan, you'll need to demonstrate that you have a good savings plan in place. Bad credit home loans, however, can be more tricky to secure. A finance broker who specialises in bad credit can be a helpful expert in these cases.
Finding a bad credit home loan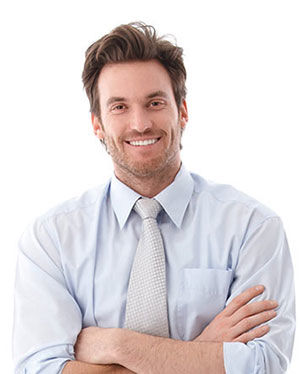 One of the biggest hurdles when it comes to purchasing property on bad credit is finding a home loan. If you have a good savings strategy and have started building a healthy deposit, your credit history may not be such a big hurdle after all – with the help of a bad credit home loan through a finance broker.
A home loan broker is a finance expert that can review your circumstances and match you with a suitable finance option. For those with a bad credit history, a good finance broker should be able to look at your situation and be an advocate for your application by emphasising the positive aspects of your situation.
Rapid Finance is a leader in discovering bad credit home loans for those who have had trouble finding finance in the past. Over the years, they have helped Melbourne property buyers achieve their dream of starting their journey of owning their own home.
House hunting in Melbourne
House hunting is no easy task, especially finding one that matches your lifestyle preferences with the features of a bad credit home loan. In many cases, bad credit may lock you out of high priced inner-city properties. However, in a property market as deep as Melbourne's, there is sure to be something out there – if you're prepared to look!
So, that raises the question: where do you start looking? What are the best Melbourne suburbs for buying a home with bad credit? Naturally, if you want to own a house, you'll need to start looking out of town, where the property is cheaper.
Have you considered these outer-Melbourne suburbs?
Melton, western Melbourne
Frankston North, south-east Melbourne
Werribee, southwestern Melbourne
Cranbourne, south-east Melbourne
Brookfield, north-west Melbourne
Wallan, north Melbourne
Hoppers Crossing, south-west
Diggers Rest, north-west Melbourne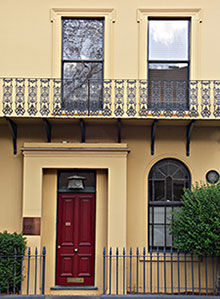 Outer-Melbourne suburbs may be perfect for picking up an affordable deal, but there are still some pitfalls to avoid. The key is not to go with something that is 'dirt cheap'. Instead, look for something that is 'good value'.
But how do you know if a property is good value? "Literally go and see a hundred properties," says property investment guru Chris Gray. "…the only way to do it is to go out for three to six months and see ten properties a week."
Part of Chris' advice is to make notes about every property you come across, then find out the price it was sold for. You'll soon get an understanding of the market and be able to identify a good deal when you see one!
Grants and Concessions available in Victoria
Finding ways to reduce the cost of purchasing your property is important, especially for those with bad credit. There are a number of ways to reduce the costs of your new home, particularly if it is your first home and principal place of residence (PPR), by taking advantage of available Government grants and concessions. You may be eligible for one or more of the following grants and concessions offered by the Victorian government.
You can receive $10,000 with the First Home Owners Grant (FHOG)
Previously, this grant also applied to established homes. Now, if you want to be eligible for this grant, you need to be purchasing a brand new (previously unoccupied) home, up to a value of $750,000.
First-home buyers can also reduce their stamp duty
First home buyers may be entitled to a duty reduction of up to 50 per cent. This concession is available for both new and established homes, up to a value of $600,000.
If the home is your principal place of residence, you can receive a PPR concession
If you intend to live in your new property – i.e. it is not an investment property or holiday home – then you may be able to receive a concession on duty payable.
Off-the-plan buyers can apply for special concession
Purchasing off-the-plan has both advantages and disadvantages. One upside is the 'off-the-plan concession', which deducts costs of construction or refurbishment that occurs after the contract date.
Pensioners also can get special concessions
As a pensioner, you may qualify for a pensioner concession when buying your home. This concession, however, cannot be obtained in conjunction with the first-home-buyer duty reduction.
Visit the Victorian government's website to find out more about concessions and grants available in Melbourne.
It is important to note that a property should not be purchased strictly because it may make you eligible for a particular grant or concession. As a property buyer with bad credit, although concessions and grants may be appealing, you need to make sure that your property fits your lifestyle and plans for the future.

Looking for more property resources?
Check out our Resource Centre for more resources for purchasing property, and tips for getting loans with a bad credit history or Centrelink benefits.
How do I know if I have bad credit?
Or, talk to a finance expert about bad credit home loans today.
There is a lot to know when it comes to purchasing property. With the right goals, research and attitude, you too can be on your way to purchasing a new property.
A big part of the puzzle is finding the right finance and that is where Rapid Finance can help. We are experts in helping our clients find finance that is suitable for their situation – and that means bad credit home loans too.
So, to begin your search for the right home loan for your needs, call the Rapid Finance team on 1300 467 274.