And if so, how do I get one?
Before the Global Financial Crisis (GFC), it was possible to get home loans with a loan to valuation ratio (LVR) of up to 120% - a loan that covers not just the entire value of the property, but an additional 20%. This meant that buying a home for $400,000 not only required no deposit, it also meant access to an additional $80,000 to cover fees like stamp duty.
And then the bubble burst.
After the GFC, lenders decided such loans were too risky and weren't a sustainable long-term option. So these days, lenders typically steer applicants towards LVRs of 80% (meaning you need a deposit of 20%) - though many high street banks will offer LVRs of up to 97% for existing customers.
Typically, for home loans, you'll need at least a 5% deposit, plus cash to cover stamp duty.
However, there are still plenty of other ways to secure your first home loan. Here are our tips on getting a mortgage with as favourable an LVR as possible:
Looking for a competitive loan? Get a Free Finance Assessment.
Getting the Best LVR Possible
Putting down another property as security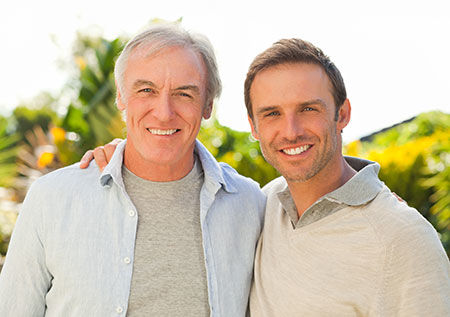 If you have another property, many lenders will offer you a no deposit loan if you're prepared to put down another property as security. You'll need to have some equity in your other property (i.e. have paid off at least some of the principle).
The other property also doesn't need to be in your name. Many people opt to add a co-signer to the loan, meaning that that person can put their property up as security. The most common example is when a younger person or couple asks a parent to co-sign their home loan.
There is a downside to this approach however. If you were to default on a co-signed property loan, the lender is able to take possession of both properties. That said, some lenders allow the co-signer's secured property to be removed after 1-2 years if the borrower meets all mortgage payments in that period.
"Non-genuine" savings
Traditionally, lenders wanted to see home loan deposits come from a steady income stream and pattern of regular savings - or what's called "genuine savings".
Now, an increasing number of lenders will also accept "non-genuine savings" as a means of securing a home loan. This can be a lump sum paid into your account by just about anyone, and doesn't have to be saved from regular income (like a job). So a kindly relative or friend can now lend you a lump sum and the lender will accept that as your deposit.
So while there are a couple of avenues to avoid it, you really do need a deposit of some kind. So do whatever you can to put money away and get yourself up to that magic 5% mark.
Call us and we'll tell you what to do - even if we can't help you today.
With over a decade of experience, Rapid Finance has built a reputation of matching our clients with the right lender. No matter your situation, we can help you find the most suitable home loan for you.
Call 1300 467 274 to discuss your situation today.