This article is general information only and is not intended as investment advice. Purchasing property involves risk, so seek professional financial advice before making any investment decisions. This article may contain links to external party websites. Rapid has no control or authority of any kind over the content of these websites and disclaims any responsibility for anything stated or claimed therein.
Sydney. From the shores of Manly to the foot of the Blue Mountains, this sprawling and diverse global city is home to millions of Australians all chasing the Great Aussie Dream: home ownership.
Over the last few years, the once endless Sydney suburbs have gradually filled up with eager home buyers and investors, contributing to a boom in Sydney property and prices. This has been a boom for investors and those lucky enough to have already owned property. But the obvious downside to the Sydney property boom is that others, including first time property buyers and those with a bad credit history, are finding it hard to get a toe in the market.
If you have a bad credit history it may seem like you are doomed to rent. But there are some things you can do to increase your chances of purchasing property in Sydney. Read on to find out more, or talk to a bad credit home loan expert today.
What are your property goals?
Purchasing property with bad credit in Sydney may not be the easiest task, but it can be done. The first step is to define your goals and reasons for buying property in the first place.
If this is a home for you and your family, then consider your lifestyle choices first. What is important to you today and tomorrow? This means that you need to think about property size, local schools, shops, commute and community.
Or, if this home is an investment, then you will be thinking more about increasing the return on your investment, including capital growth and rental yields. Property experts, such as buyers advocates, property inspection services, financial advisors and conveyancers, can help you discover the drivers behind these investment considerations.
In both instances, your research is cut out for you. However, one of the things to remember is that property is not a get rich quick scheme. With so much talk about the Sydney property market it's easy to feel rushed into purchasing property as you may feel that no other option will come your way. But the real trick is to be prepared and that means conducting plenty of research and planning!

What is your strategy to save?
If you have a bad credit history, saving a deposit is an essential part of proving to a home loan lender that you can handle repayments. In other words, it's not just the deposit size, it's also about demonstrating your ability to manage money.
Therefore, one of the biggest parts of getting into property with bad credit is to put in place a strategy to save. This, of course, means allocating an amount from your pay check to put away in a dedicated savings account. But a good saving strategy should include a realistic budget that accommodates all expenses... including a social life! This step is important so that you don't suffer 'savings fatigue' and give up altogether.
Patrick Nolan, Head of Home Loans for ME Bank, told Domain in an interview that saving for a loan is like running a marathon. "Crunch the numbers to work out how much you need to save on a regular basis to reach your first home deposit target," Mr Nolan said.
Everyone is different. But no matter who you are and what your credit history may be, a savings strategy should be consistent, sustainable and realistic. This means that you need to 'run your own race' and focus on what you can afford.
What is your plan for house hunting?
With your budget in mind and a savings strategy in place, the time will come to start house hunting. Those with a bad credit history often do not have access to the same maximum loan amount afforded to those with good credit. So, if you have bad credit, you'll have to think outside the box (and the inner city!)
The Western suburbs of Sydney are your best bet in finding an affordable property suitable for a bad credit home loan. In recent years, Greater Western Sydney has experienced high growth, thanks to its affordability advantages. Many savvy buyers are now looking even further afield to regional areas in NSW.
Have you considered these Sydney suburbs and regions?
Penrith, Greater Western Sydney
Blacktown, Greater Western Sydney
Tregear, Greater Western Sydney
Willmot, Greater Western Sydney
Liverpool, south western Sydney
Cabramatta, south western Sydney
Campbelltown, south western Sydney
Berkley Vale, regional NSW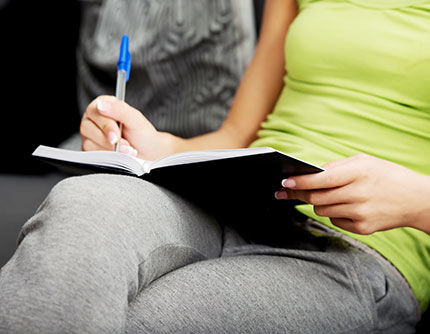 Remember to match properties with your goals; decide what is an appropriate fit for you, your family, lifestyle and budget. And don't fret or feel rushed during this stage—it's important that you make the right decision, even if it takes a number of months and many, many property inspections.
A good tip is to take down notes after every property inspection. In particular, take note of the area, the condition of the property and the asking price. After a few months of inspections, you'll gain a good understanding of the market and what is a good deal in your price range.
Finding a Bad Credit Home Loan
One of the biggest hurdles when it comes to purchasing property on bad credit is finding a home loan. However, if you have a good savings strategy and have started building a healthy deposit, your credit history may not be such a big hurdle after all.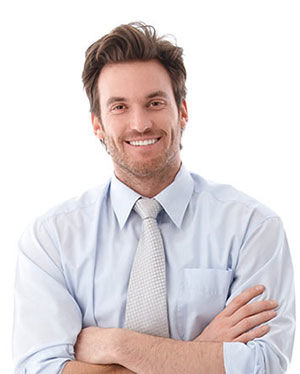 With the help of a bad credit home loan through a finance broker you can find a suitable home loan that is matched to your needs and financial circumstances. A good finance broker should be able to look at your situation and be an advocate for your application by emphasising the positive aspects of your situation, maximising your chances of landing a successful home loan application.
Rapid Finance is a leader in discovering bad credit home loans for those who have had trouble finding finance in the past. With a team of finance specialists with in-depth knowledge of available home loans and features, they can help even those with bad credit achieve great results. Find out more about Rapid Finance bad credit home loans here.
Grants and Concessions
Naturally, reducing the initial cost of your loan is an important part of finding an affordable property. That's where State grants and concessions can help. These schemes are designed to help those with low incomes or barriers-to-entry break into the property market.
Grants and concessions are only available in NSW for newly constructed homes, off-the-plan homes or vacant land ready for construction. They include:
The First Home Owners Grant

. In NSW, first home buyers are entitled to receive $10,000 for the purchase of new homes (a home that has not previously been occupied) or a home that has been substantially renovated, up to a value of $750,000. Find out more here.

The New Homes Grant

. The New Home Grant is a grant of $5,000 towards the purchase of a new home, off the plan home or vacant land for construction of a home. The value of the new home must not exceed $650,000 and vacant land must not exceed $450,000. Find out more here.

Stamp Duty Concessions

. There are various duty concessions available for purchasers of vacant land. For example, eligible purchasers pay no duty on vacant land valued up to $350,000. Find out more here.
Note: all government grants and concessions are conditional on eligibility criteria. See the NSW Office of State Revenue website for more information.
It is important to note that a property should not be purchased strictly because it may make you eligible for a particular grant or concession. As a property buyer with bad credit, although concessions and grants may be appealing, you need to make sure that your property fits your lifestyle and plans for the future.
Looking for more property resources?
Check out our Resource Centre for more resources for purchasing property, and tips for getting loans with a bad credit history or Centrelink benefits.

Talk to a bad credit home loan expert today.
More questions about getting a bad credit home loan? Then call the Rapid Finance customer service team. We are experts in finding the right finance solutions for our clients.
Talk to Rapid Finance on 1300 467 274 to find out the next steps to getting a bad credit home loan.