Knowing how much vehicle stamp duty to pay - and when to pay it - is an essential part of the buying process. Yet many people are still unsure how to figure out the amount they should pay, and whether it's the buyer's or the seller's responsibility.
In our short guide to car stamp duty, we'll tell you how and when to pay it, as well as the amount you can expect to pay...
Looking for a car loan? Get a Free Finance Assessment
What is Vehicle Stamp Duty?
How is it calculated and is it applicable in all states?
Stamp duty is a state government tax on the purchase of an asset. It applies to all vehicles, including cars, caravans, boats, and motorbikes. It also applies to the purchase of houses and many other assets.
Stamp duty is charged as a set percentage of the asset's value, calculated on the post-GST sale price. The percentage you pay depends on which state you're in:
For a car, you should generally expect to pay between 3% and 5% in stamp duty on a car. However, there are many factors that affect the calculation - on newer cars, for example, the percentage is generally lower (typically around 2-3%).
The amount you pay may also be affected by the type of car you're buying; in some states, factors such as number of engine cylinders and whether the car is a hybrid can also affect the stamp duty percentage.
You'll also need to be wary of the different processes for paying stamp duty depending on whether you're buying from a dealer or a private seller.
As a general rule, you should expect to pay between 3% and 5% in stamp duty on a car.
Buying from a dealer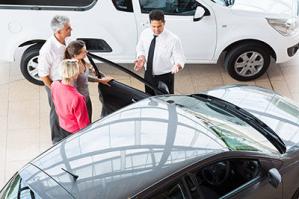 If you're buying a new or second hand car from a dealer, always ensure you've clarified whether the price they've quoted is an "on road" cost. This means that the price includes all government charges like stamp duty and GST.
Most dealers will advertise an on-road cost, but it's not always the case - especially for dealers who trade older second hand cars.
Buying from a private seller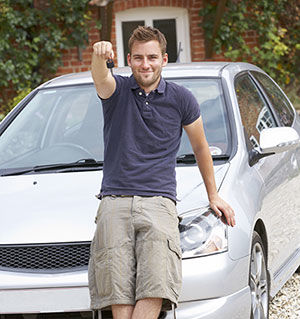 For private sales, things are slightly different.
First, there's no GST on private sales, so there's no need to worry about whether that's included in the advertised sale price or not. Your stamp duty will therefore be calculated on the price you've agreed with the seller. You'll also need to pay a small transfer fee of around $15 dollars on the vehicle.
Here's the crucial part many people either don't know or forget, for private sales, the onus is on the buyer to notify the state road authorities of the sale and pay stamp duty and transfer costs. If this is not done within 30 to 60 days of the sale (depending on which state you're in), the sale can be cancelled.
Example Calculation:
2012 Ford Falcon bought second hand in Victoria
Bought privately:
Advertised for: $21,000
Final agreed sale price: $20,000
GST: Not applicable to private sales
Stamp duty at 4.2%: $840
Transfer fee: $14
Total: $20,854
Bought from a dealer:
Advertised for: $21,000 "on road"
Final sale price agreed: $20,000
GST: Included
Stamp duty at 4.2%: Included
Transfer fee: Included
Total: $20,000
It's also worth noting that many dealers must include a standard warranty by law on used cars. They may also opt to include extras like roadside assist in the sale price.
Buying a car on finance
If you're planning to buy a vehicle using a car loan, bear in mind stamp duty payments often trip many buyers at the final hurdle.
Lenders do not cover stamp duty, nor transfer fees - these have to be paid by the buyer. So ensure you have enough cash to cover these amounts before you sign anything.
Still confused?
With more than a decade of experience, Rapid Finance has built a reputation for matching its clients with the right lender. We can also offer a wealth of advice on issues like stamp duty on cars you're hoping to get a loan for. And no matter what your situation is, we could help you find a suitable car loan.
Call 1300 467 274 to discuss your situation today.