This Guide to Finance Statistics in Australia will cover:
Finance data sourced from the Australian Bureau of Statistics (2014 data).

Household debt trend lines since the Global Financial Crisis.

The progression of interest rates.
The idea of owning your own home, pulling a brand new car into your driveway, or jetting off on that island holiday you've always dreamed of often means landing yourself in debt. While debt can stir feelings of uncertainty and doubt, debt can, if managed properly also help us experience the better things in life.
It's impractical to expect one to save the whole amount when buying something as expensive as a house. That's why loans exist – to help Australians live the dream here and now.
Over the past 25 years we've seen property prices rise, but have also had decreased interest rates and a rise in income. So what does this mean for Australian households today?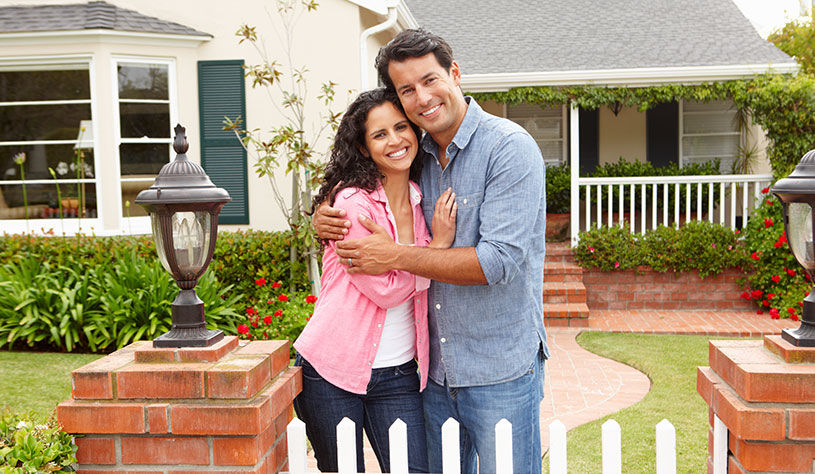 Household Debt vs Income
Since the beginning of the Global Financial Crisis (GFC) in August 2007, the per-person rate of increase for real household debt has slowed.
Income is a vital factor when considering the ability to meet loan repayments consistently and on time. Since mid-2007, household debt has seemingly increased in sync with household income, as opposed to increasing more rapidly than income (as was the case between 1993 and 2007).
Household income has generally been on the increase since the most recent recession which took place in the early 1990s; and from the arrival of the GFC in 2007, disposable household income (per person) continued climbing in real terms until mid-2012*.
The unemployment rate has increased in recent years, though it still remains far beneath where it sat during the recessions of the early 1980s and 1990s*.
Interest Rates
The December quarter of 2013 saw households spending just 7% of their gross disposable income on loan interest - great news compared with the 12% they were spending in 2008*.
Back in June 1989 and up until March 1990, an average of 17% per annum was being charged by the big bank lenders for their standard owner-occupied, variable home loans. Jump forward to April 2014 and the big banks were, on average, charging just under 6% interest on the same type of loan, while other lenders were offering even cheaper deals*.
In December 2013, the Australian Government predicted that interest rates would carry on at a low rate until 2015; the Reserve Bank of Australia foretold in April this year that interest rates will remain stable.
Household Wealth and Debt Repayments
Late 2007 showed higher levels of real household wealth per person. Although; still yet to return to those levels, it did rise strongly throughout 2013, hitting $323,000 by the end of the year.
The banks' range of domestic housing loans that were impaired, or secured but 90 days or more overdue, decreased in the six months leading up to December 2013, resting at 0.6%. It's believed the drop was assisted by tighter lending standards and lower interest rates. The highest 21st century percentage was 0.9% in the middle of 2011.
Property possession court applications dropped in 2013 in VIC, NSW, WA and QLD, believed to be due to a smaller percentage of impaired housing loans. The total figure for insolvency agreements, debt agreements and personal bankruptcies were also lower in 2013 around most of Australia.
The Road Ahead
With additional options available to borrowers in recent years, such as loan redraw ability and equity loans, it's easier to get ahead with payments, which helps avoid getting stuck in moments of sudden financial strain. Lower interest rates are helping many households shorten the life of their loans by allowing them to pay more than required, which may, in turn, allow them to pay out their loan early.
Borrowing money for a home, or that special something else, may not be out of the question; as statistics show, your dream may still be very attainable! Speak to Rapid Finance today to get the ball rolling.
*Please note all information is sourced from "Trends in household debt" Report, by Australia Bureau of Statistics. Published August 26th 2014, 
http://www.abs.gov.au/ausstats/abs@.nsf/Lookup/4102.0main+features202014