You wouldn't settle for just any car. So why settle for just any car loan?
Every day Australian car buyers scour car sale websites for a better deal. They walk from car-lot to car-lot. They haggle and negotiate to get the very best value for their dollar. It's true, Aussies love a bargain.
Yet, when it comes to finance, buyers are often all too eager to sign on the dotted line. And the irony is this decision could potentially cost them more in the long run than their choice of car.
When it comes to purchasing a new vehicle, it can be your choice of car loan and car loan interest rate that makes the biggest difference in terms of overall costs and potential savings.
Here's seven ways to get a better interest rate on your car loan.
1. Dealer finance isn't always the best option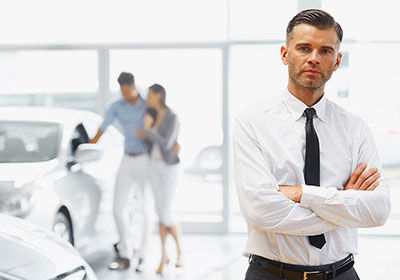 Arranging finance with your car dealer can be a convenient option. With dealer finance, you can get all the new car and new finance paperwork sorted in one place; at the dealership.
The downside is that you're likely to pay for that convenience. Dealers don't always have access to a wide range of loans or loan features. And those limitations could mean you pay more.
For example, dealer finance isn't always flexible. So, if you pay your loan out early, you could pay a sizeable amount in loan exit fees.
2. 0% finance could end up costing you more
On paper 0% finance can sound like a great deal, after all, how can you beat 0%? In the real world though, 0% finance could end up costing you more in overall costs. Here's why.
Cars with 0% finance often come with a non-negotiable price tag. So, you may not be able to haggle and get a discounted purchase price. Here's what that can look like in practice.
|   | Car A at fixed dealer price with 0% finance | Car A at negotiated dealer price with 7% finance |
| --- | --- | --- |
| Purchase price | $23,000 | $20,000 |
| Loan term | 36 months | 36 months |
| Loan costs | $0 | $2,231 |
| Total costs | $23,000 | $22,231 |
As you can see, the overall costs are lower with a higher interest rate and lower initial purchase price.
3. You don't have to stick with a bad deal
It's a common misconception that car owners have to stay with the car loan they signed up for at the purchase of their vehicle. Yes, there are costs associated with switching loans, however, it is often possible.
If you're in a better financial situation now, than when you took out the loan, you may be eligible for a more competitive rate. This can be a great option for those with a bad credit car loan.
4. Your credit history can affect your interest rate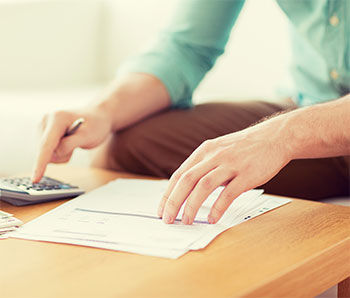 Your credit history can play an integral part in the type of loan for which you are eligible.
Loan defaults, previous bankruptcies, and loan rejections are recorded on your credit history. And, all of these things can deter potential lenders, thereby, restricting the range and type of loan you are eligible for.
To overcome a poor credit history you have to demonstrate financial stability. Essentially, you have to prove to lenders that your past financial difficulties are, indeed, in the past.
You can demonstrate financial stability by:
Ensuring bills are paid on time with no defaults
Minimising debt, including credit card debt
Staying in the same job/residence
Saving for a larger deposit
Follow these instructions for at least 12 months and you could have a significantly higher chance of loan success. You can find out more about applying for a car loan with bad credit here.
5. Use a mortgage broker
If you're unsure of how to get a better deal on finance, speak with a mortgage broker.
Mortgage brokers are loan specialists. They deal in loans every day and usually have access to a range of lenders and loan types. Therefore, they may be aware of options that you don't know about.
Additionally, they can help you to compare finance products in terms of price, features, and suitability for your situation. They can even help you to build your case for finance and to make the application.
6. Savings don't always mean a lower rate
Your interest rate is an integral part of your car loan. However, it is not the only part. There are a number of other considerations which could affect the cost of your loan overall.
Fees and charges: applicable fees can make a big difference to your final costs, particularly if you think you may repay your loan early. This is because many lenders charge early loan repayment/termination fees.
Loan term: longer loan terms mean lower monthly repayments, they also usually mean more money paid in interest. You should take this into account when deciding on your car loan term.
Insurance: if you're going to obtain a car loan, then you're going to need insurance. By shopping around, you could find an insurance option more tailored to your needs, and this could save you money.
So, before you sign, take a look at the full picture. Getting the best deal isn't about one or two savings, it's about looking at all costs and determining which is the best value in the long term.
7. Consider a novated lease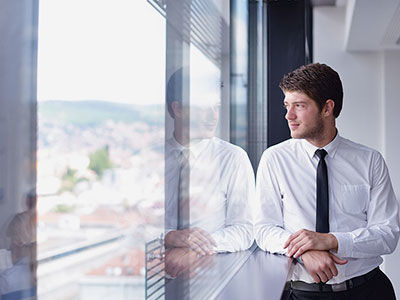 Depending on your situation, you may be able to secure a lower interest rate under a novated lease.
A novated lease is a three-way agreement you enter into with your employer and financial lender.
Under a novated lease your employer takes on the car loan debt on your behalf. Then you repay the loan amount to your employer via 'salary sacrificing' from your pre-tax salary.
The benefit of this, in terms of interest rates, is that a lender may consider your employer more financially secure than you. And, because of this, they may offer a lower rate.
Note: to apply for a novated lease, your vehicle must be partially or entirely used for business purposes.
Searching for a lower car loan interest rate?
At Rapid Finance, we've been helping Australians find suitable car finance since 2001. And, we could help you too - even if you have a less than perfect credit history.
Our experienced finance specialists can find and compare a wide range of loans to seek a solution that is right for you and your circumstances.
Get started today, check out our car loans page here.